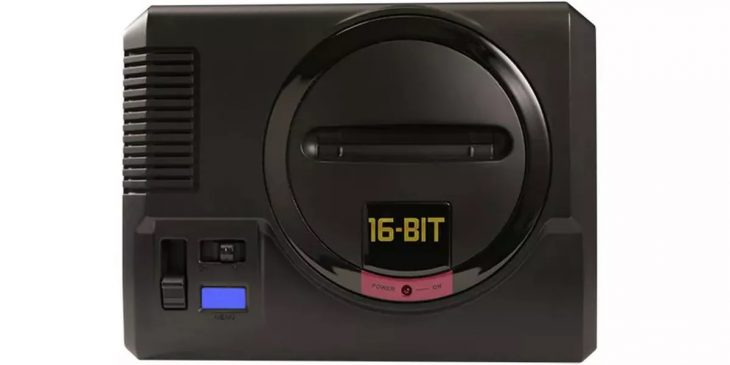 Due to the Japanese publisher reworking the design of their retro mini console, Sega have decided to delay the launch of the Sega Mega Drive Mini into 2019. The retro console will package classic games from the Sega Mega Drive era in a modern day version of the console.
Sega have said in a statement that they had been planning to launch their retro mini console, the Sega Mega Drive Mini, by the end of 2018. The console was announced in April of this year and is one of the most highly anticipated, though with the announcement of a Playstation Classic Mini console from Sony there's definite competition.
Now however, Sega have stated that in territories outside of Japan the size of the unit became an issue. The publisher is now building up the team working on the Sega Mega Drive Mini with new experienced software developers, and are reworking the unit's design. No doubt the re-design will be an effort to appease those who took issue with the console's current look and size, smoothing the path ahead for global release.
The units that Sega is currently working on are a Sega Mega Drive model for release in Europe, and a Genesis model which will launch in North America. Both versions will launch simultaneously around the world, which should avoid consumers in one territory needing to purchase a version of the console from another.
With the Playstation Classic Mini console launching on December 3, 2018 it could be a blessing in disguise for Sega that they're delaying the launch of their mini console. There will already be enough competition for the consoles during the holiday period with big releases such as Red Dead Redemption 2, and Call of Duty: Black Ops 4 on everyone's lists.
Sega might be aiming to release their mini consoles in the Q1 space that's seen many games succeed in terms of sales thanks to lack of competition. Monster Hunter World proved that a game can still be a massive hit if it launches in this release window, the same may prove to be true for the launch of a mini retro console.