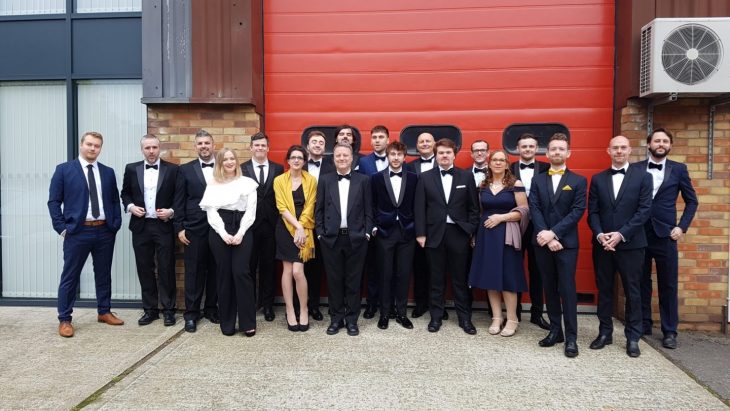 Software giant Sega have completed the purchase of the independent games developer Two Point Studios. Based in Farnham, England, Two Point were founded in 2016 by Mark Webley, Gary Carr, and Ben Hymers and made a mark on the industry with the release of Two Point Hospital last year.
"We're delighted to welcome Two Point Studios officially in to the Sega family," Sega Europe president and COO Gary Dale said. "As a relatively new, British-based developer with a global hit already under their belts, we knew we had to move quickly on this deal because they are an extremely attractive investment proposition with a great deal of talent."
Two Point Hospital, the "global hit" Sega refer to in their statement, is a quirky take on the hospital management simulation popularised by Theme Hospital in 1997. Perhaps not coincidentally, two of Two Point's three founders worked on Theme Hospital in the mid-1990s. The positive reception of Two Point Hospital, including a nomination for an award at the 15th British Academy Games Awards, suggests they successfully reactivated the genre in their new business.
Two Point Hospital is only the beginning for Two Point. The company plan to create a franchise of similar games set in "Two Point County." While Two Point Hospital is their only release to date the company hope that partnership with Sony will help them create a franchise.
Two Point founder Mark Webley called the purchase by Sega a "landmark step for Two Point Studios… We're looking forward to executing the next phase of our plans as we continue to evolve Two Point County."
Sega confirmed that Two Point have several titles in production but neglected to name any of the games. They say that further information will be released in due course.
Further information on Sega acquisitions may be on the way, too. The company recently announced a "Searchlight" project to identify new talent and publishers with exciting IPs. Having worked with Two Point Studios since agreeing to publish Two Point Hospital in 2017, Sega evidently viewed Two Point as a logical first step in the Searchlight process. Who will they look to next?