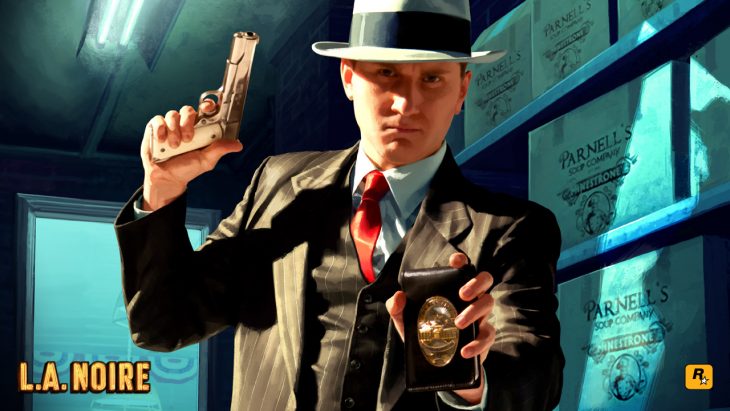 Rockstar Games, the makers of the Grand Theft Auto and Red Dead series, have announced that they are set to revive another IP, L.A. Noire, with remasters set to retail for PlayStation 4, Xbox One, Nintendo Switch and the HTC Vive later this year.
The announcement of games for the Nintendo Switch and HTC Vive is particularly significant.
Rockstar haven't released a game on a Nintendo console since Grand Theft Auto: Chinatown Wars hit the Nintendo DS in 2009. It is generally accepted that the Switch's predecessor, the Wii U, was damaged by the lack of third party developers prepared to support it.
News that Rockstar, one of the most powerful developers in the games industry, are set to lend their support to the Switch is, therefore, a major boost to the console.
The release of L.A. Noire for the HTC Vive will mark Rockstar's first foray into the realm of virtual reality gaming. The game will be called LA Noire: The VR Case Files and will, according to HTC Vive, include "seven cases (from the original game) rebuilt for virtual reality." The game will allow players to "use real world physical motions including grabbing, inspecting and manipulating individual clues" and to drive in VR.
The original L.A. Noire was released on PlayStation 3, Xbox 360 and PC in 2011 and followed LAPD Detective Cole Phelps as he set out to solve crimes in 1947 Los Angeles. The game received a positive reception from critics, with a score of 89 out of 100 on review aggregator Metacritic, and topped sales charts in both the UK and US in the month of its release.
The updated PS4 and Xbox One versions will, according to Rockstar, deliver "the complete original game and all additional downloadable content with a range of technical enhancements for greater visual fidelity" and 4K compatibility for the PS4 Pro and Xbox One X.
The Nintendo Switch version will again deliver the original game and all DLC, with the addition of "specific enhancements including a Joy-Con mode with gyroscopic, gesture-based controls."
The new versions of the game are set to retail on November the 14th and will no doubt be eagerly anticipated by gamers.