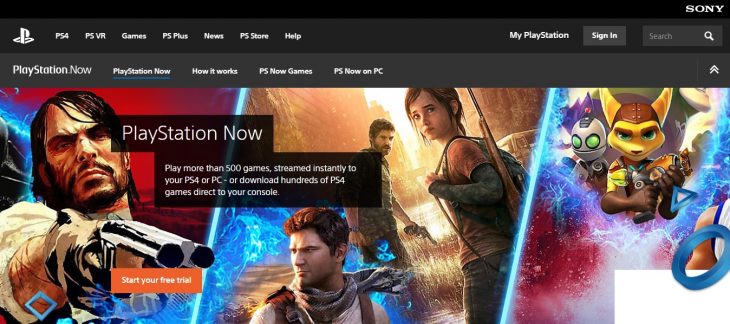 Sony has announced that they will be expanding their game streaming service, Playstation Now, over the next few days. Once rolled out, the updated service will not only allow subscribers to stream games from the extensive library to their consoles, but also download some of them.
The new download option on specific games in the Playstation Now service will be limited to Playstation 4. The games that will be available to download will only be for Playstation 2 or Playstation 4, since Playstation 3 games are not compatible when run on a Playstation 4 in a native setting.
Among the titles that will be available to download are Bloodborne and Until Dawn, both of which are well loved and critically acclaimed. Most of the games available on Playstation Now will be available to download to a subscriber's Playstation 4, with the obvious exception of Playstation 3 games and a number of other titles.
The major difference between a game streamed using Playstation Now and a game downloaded through the service is that the downloaded version will make use of downloadable content and the benefits and enhancements a Playstation 4 Pro brings. Previously these benefits weren't available, meaning the use of Playstation Now on a Playstation 4 Pro was diminished until now.
Members of Playstation Plus will be able to use any game saves they have built up from streaming a game with the downloaded versions. This is enabled through the cloud save functionality that Playstation Plus subscribers have the privilege of using.
Playstation Now downloaded titles are fully playable while the console is offline. Poor connectivity and other issues can get in the way of gamers making the most of the service, but now this shouldn't be a problem. However, users will need to login to the Playstation Network on their Playstation 4 every few days in order to keep access to their downloaded games open. By logging in online they verify their subscription, and keep their downloaded Playstation Now titles unlocked.
Playstation Now is proving to a be a popular service, allowing gamers to enjoy titles without needing to purchase each of them. As the range of games expands to offer newer titles it comes closer to the Xbox Games Pass, which allows Xbox gamers the chance to play brand new games from the day of release.