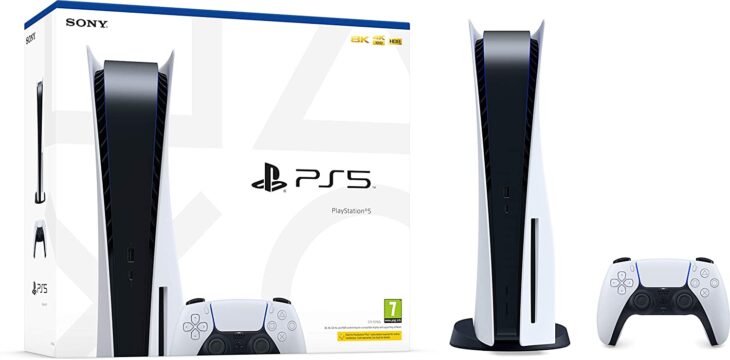 Publishing sources that have spoken to VGC have confirmed that the PlayStation 5 far outsold the PlayStation 4 in the UK at launch. Back in 2013, the PlayStation 4 sold 250,000 units at launch within the first 48 hours. PlayStation 5 reportedly sold more.
This means that Sony's latest console has outsold the Xbox Series X/S, which it has been reported sold 155,000 units on the first day of sale. The most popular PlayStation 5 model was the standard edition, which comes with a disc drive. This model, much like the Xbox Series X compared to the Series S, made up two-thirds of the total number of PlayStation 5's sold.
There is a caveat though. Due to stock restrictions caused by production limitations and huge demand, the consoles could have sold much more at launch. It's thought that if more stock was available, then far more would have been sold. Many believe that any additional stock that comes along will also sell out just as quickly.
At the moment, whichever company gets more stock to the market first will be the one that sells more consoles. Consumers simply want a new console, they're not bothered about which one it is.
The only data Sony has specifically shared is that the PlayStaiton 5 had the biggest console launch in history. This suggests that more than 2 million units have been sold, which is what the PlayStation 4 sold in total at launch.
Previously, Sony has told the press that they expect to sell 7.6 million PlayStation 5 consoles by the end of the current fiscal year. This would easily put it ahead of what the PlayStation 4 did in the same period. However, with supply issues and lockdowns around the world, this may not become a reality.
Due to the lack of stock availability, scalpers have been able to corner the market in a coordinated attack. They worked together to buy up as much stock as possible, and are now selling consoles for a premium through sites such as Ebay.
While both Microsoft and Sony have promised more stock to hit retailers before the end of 2020, it may be too little too late for those who want one right now.
All of this is made more difficult by the pandemic. Consumers can't simply pop to their local retailer, there are more restrictions in place than ever. The impact of this will almost certainly be felt moving into the holiday period, when consumers feel that they need to pick up even more indoor entertainment.