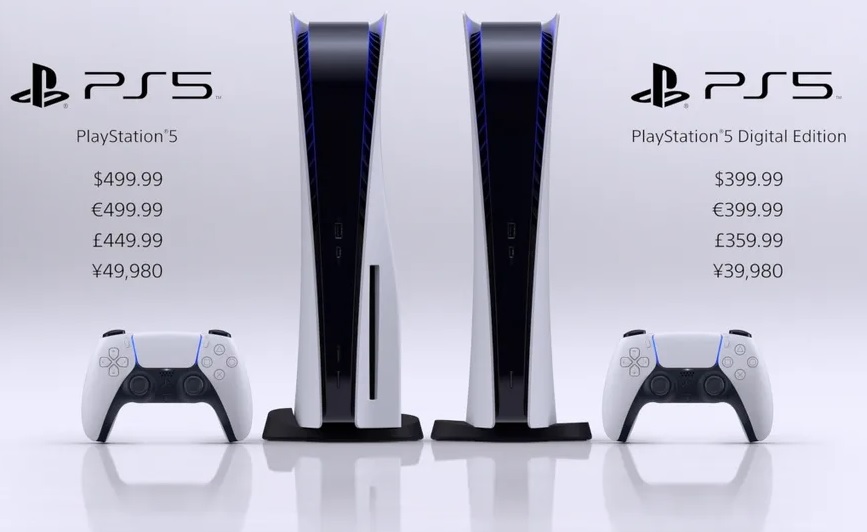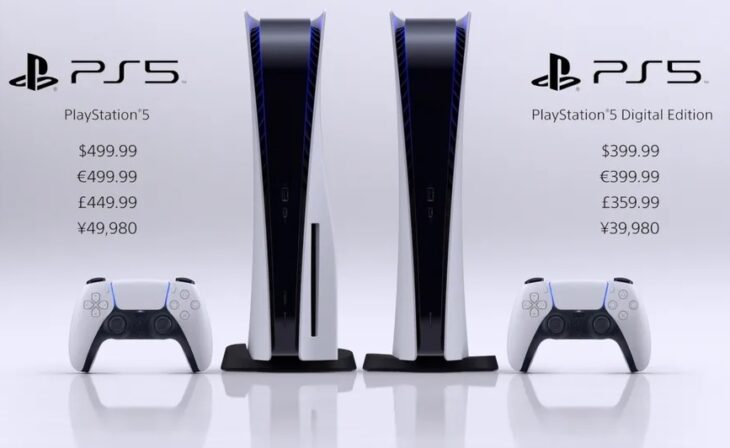 Yesterday Sony held a showcase livestream for the PlayStation 5. The event consisted of a number of game reveals and new trailers, as well as a price for both versions of the PlayStation 5.
The PlayStation 5 will cost $499, or $399 for the all-digital edition. These consoles are set to launch on November 12, 2020, in Canada, Japan, US, Mexico, New Zealand, Australia, and South Korea. The rest of the world will be getting the console on November 19, 2020, with the exception of China. Apparently launch plans for China are still under investigation, proving to be trickier than Sony initially thought.
The DualSense controller is priced at $69.99, the Pulse 3D Headset is $99.99, the HD Camera is $59.99, the Media Remote is $29.99, and the DualSense Charging Stand is $29.99.
Per-orders were set to go live from 8am today, however most retailers were out of stock within minutes after midnight. Any retailer that already put the console up for pre-order has now run out of stock, leaving many with only a few options if they want to pre-order the console.
Whilst the showcase was full of games, Sony didn't confirm any launch titles until afterwards. Demon's Souls Remake will be a launch title, as well as Destruction All-Stars, Spider-Man: Miles Morales, Astro's Playroom, and Sackboy A Big Adventure.
In terms of exclusives, a couple has been confirmed. Final Fantasy 16 is set to be an exclusive on PlayStation 5. Many believe that the game is a sequel to Final Fantasy 15, but time will tell exactly where it fits into the series.
Spider-Man: Miles Morales is another exclusive. The game will be on sale for $50 as a standalone release, or $70 with a remastered version of Marvel's Spider-Man, the PlayStation 4 exclusive.
Other reveals included Hogwarts Legacy, an open-world adventure set in the Harry Potter universe, developed by Avalanche. A new trailer for Resident Evil 8 Village was also shown, though no new details could be gleaned from it. Finally, Capcom confirmed that Devil May Cry 5 is coming to the next-generation consoles with Devil May Cry 5: Special Edition.
The show ended with a teaser for a new God of War game, one set after the terrific reboot.
Another big feature of the show was the PlayStation Plus Collection. This is a service similar to Game Pass, providing players with a selection of games as a part of their PlayStation Plus subscription.