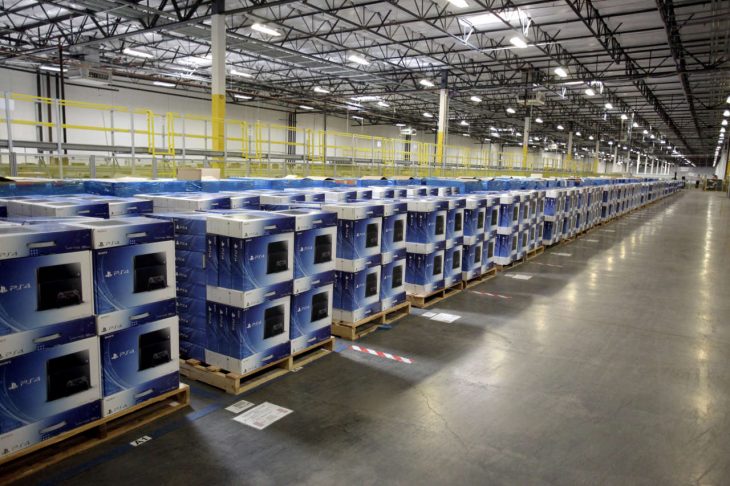 Sony announced today that they have shipped over 63.3 million units of the PlayStation 4 worldwide as part of their earnings report for the first fiscal quarter. According to the last earnings report Sony had sold 60 million units for the time period ending March 31st, meaning between April 1st and June 30th 3.3 million units have been sold at least.
During E3 earlier this year Sony reported the actual numbers of PlayStation 4 units sold at 60.4 million units, and have clarified that the new figure of 63.3 million represents the number of units sold to retailers. Therefore, this figure may not accurately represent the number of PlayStation 4 units in the hands of consumers.
Last fiscal year Sony sold 20 million PlayStation 4 consoles, and they have dropped the number of units they expect to sell for the current fiscal year to 18 million. Already we can see a slight drop in console sales year on year, as Sony sold 3.5 million units in the first quarter of the last fiscal year which has fallen to 3.3 million this year.
However, the Game and Network Services Division at Sony, who cover PlayStation business, has reported a revenue increase of 5.4 percent year on year to ¥348.1 billion. This can be attributed, according to Sony, to increased PlayStation 4 game sales, which makes a lot of sense considering the number of critically acclaimed games that have released this year already for PlayStation 4, as well as PlayStation VR and better digital sales. The price drop of the PlayStation 4 had a negative effect on the bottom line according to Sony, but new sales numbers were not shown. Sony did report however, that PlayStation VR sales have reached 915,000 units.
PlayStation operating income has seen a huge drop in revenue from ¥26.3 billion last year down to ¥17.7 billion this year. Sony say that the sizeable drop off is due to a tough comparison against a popular first party title last year, most likely Uncharted 4 A Thief's End.