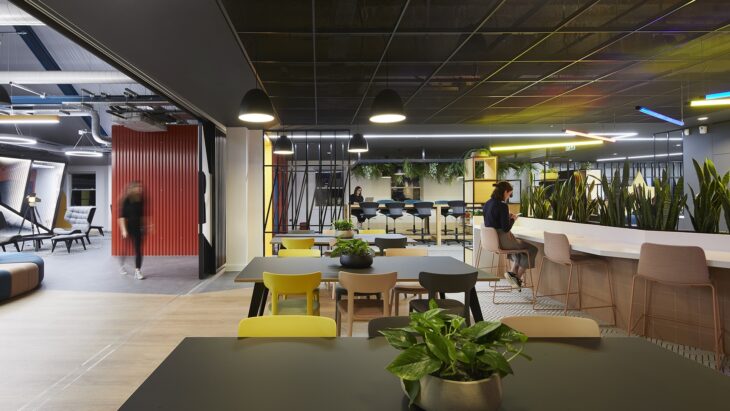 Playdemic office at Wilmslow, United Kingdon. Source: Playdemic.
Publisher Electronic Arts has come to an agreement regarding developer Playdemic over an acquisition that will see EA purchase the company for $1.4 billion. EA is buying the company from WarnerMedia in an all-cash deal.
Playdemic was founded in Manchester, UK, in 2010, and is probably best known for its work on Golf Clash, a mobile and Facebook game that has garnered a large following over the years since it was launched and has been supported.
David Haddad, President of Warner Bros. Interactive Entertainment (WB Games), explained that the company has thoroughly enjoyed working with Playdemic on Golf Clash, a game that has exceeded all expectations anyone had for it. The decision to divest the company is part of an overall strategy for WB Games to focus on its storied games. All the better for EA.
Only last month, WarnerMedia, the parent company of WB Games, announced that it would move away from AT&T, the parent company of WarnerMedia at the time, and merge with Discovery as part of a $43 billion deal. At the time, it was reported that not all of the publisher's operations would make the move. This made the future of the developers under the WB Games umbrella uncertain.
However, this deal with Playdemic also contains information stating that the rest of WB Games' portfolio will be making the move to Discovery, it seems as though Discovery simply wasn't interested in taking Playdemic.
An EA representative has confirmed that there are no plans for any sort of changes at Playdemic. Therefore, there shouldn't be any layoffs as a result of the acquisition. They added that the company is made up of many experienced individuals who have formed a great bond over the last few years. EA is looking forward to learning from the developer and working with them on future titles together.
This is the fourth major acquisition for EA since December 2020. Back then, EA agreed to acquire Codemasters for $1.2 billion, pushing Take-Two Interactive out of the way in the process.
Playdemic's acquisition is part of EA's ongoing strategy to strengthen its sports portfolio once more. In the past, many sports titles have been left by the wayside as other publishers and developers have produced better titles. Now though, EA is looking to retake the genre for itself, and this is just one more game that will help it do so.