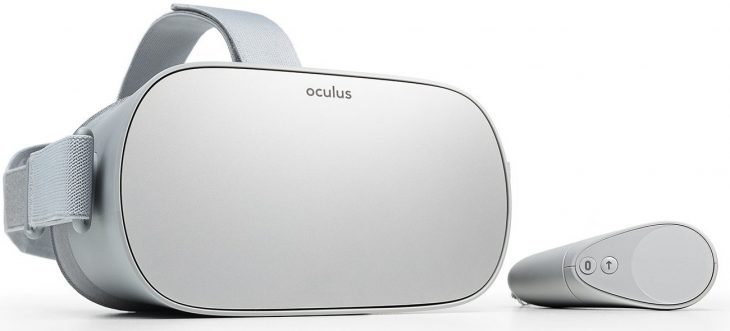 The Oculus Go has launched today for the low price of $199. Oculus say that they think the price of Oculus Go will completely change the face of consumer VR. The device is available in 23 countries currently for the same price of $199 in each for the 32 GB model, while the 64 GB model is slightly more at $249.
The crucial difference between Oculus Go and all other VR headsets is that it doesn't require a PC, smartphone, or other device such as a Playstation 4 in order to run. Despite the apparent lack of power this causes Oculus say that the Oculus Go provides the best optics of any virtual reality headset they've released, with fast-switch LCD display supporting 538ppi 2560 X 1440 WQHD.
One of the best selling points for Oculus Go is that it's a brand new device from a well-known company in the VR market, but it's also already got a library full of VR experiences for consumers to choose from. There's no risk that the device will flop due to low developer engagement here because developers are already creating new experiences and games which will be compatible with it.
While Oculus is also working on a high-end standalone VR device, this is their biggest attempt at opening the market up to more consumers. The price point is the lowest of any VR device on the market and it packs everything into it, removing the need for further hardware such as headsets or controllers.
Mark Zuckerberg, CEO of Facebook told investors that he sees this year as an exciting one, after the recent company's recent financial results. According to him the high-end standalone VR headset is in the prototype stage, with developer kits already being shipped out to creators in order to ensure a healthy lineup of fresh VR experiences will continue to be made available.
Zuckerberg went on to say that before VR becomes more of a mainstream accessory Facebook need to be seen investing in it. He said that in the past he saw the journey of VR to the mainstream market as one which would take 10 years, though this could be shortened with the right kind of investment from companies and influencers.