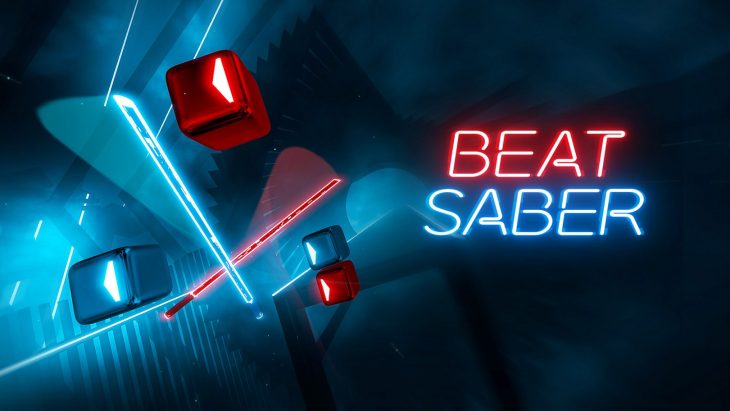 Facebook has purchased Beat Games, developers of the popular VR game Beat Saber, and brought them into the Oculus family.
The company announced the acquisition earlier this week, stating that Beat Games will be an independently operated studio under the control of Oculus in Prague. Updates and support for Beat Saber have been confirmed as continuing within the fold of Oculus, Facebook will just be lending an extra hand where needed.
Beat Saber is a massively popular VR game, reaching the top-selling charts on Steam. Oculus launched the Oculus Quest with Beat Saber, meaning that anyone who buys the portable VR headset can play the game without the worry of pulling out wires.
Facebook told press that they decided to acquire Beat Games because of the studio's prowess in VR, games, and music. There's no denying how good Beat Saber is, which has grown to be one of the staple purchases for any VR gamer.
Beat Games is still supporting Beat Saber with more music. The studio has even promised to bring 360 degree levels to the game in December, something Facebook may well already be assisting them with.
Mike Verdu, Director of AR/VR Content for Facebook's Oculus explained that Beat Games know that there is so much more to VR games and music. He described how Beat Saber, good as it is, only scratches the surface with what is possible in the genre, let alone what is possible with VR as a whole.
Verdu believes that together, Oculus and Beat Games will push VR to new heights, creating some truly fantastic VR experiences for the growing audience to enjoy. Beat Games is also reported to be just the first VR acquisition for Facebook, with a statement from the company telling press that the studio is just the beginning.
Beat Saber is a fast-paced rhythm VR game that tasks players with slicing through objects in time with a huge roster of songs. Some songs are more intense than others, and as the intensity ramps up so too does the gameplay, with more obstacles or items to slice appearing with the faster beats.