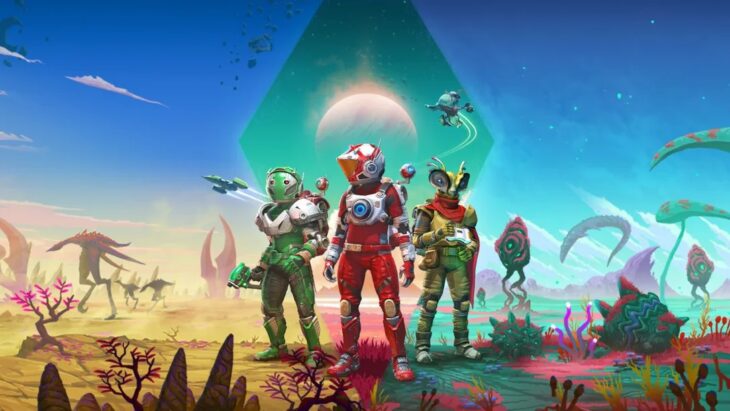 Yesterday, developer Hello Games announced the seventeenth free update for No Man's Sky: Frontiers. While the update doesn't have a release date as of yet, it is highly anticipated and saw the fan base erupt with excitement.
The announcement came in the form of a post on Twitter from Sean Murray, Founder of Hello Games. He listed every update with an emoji, which is what he does prior to an update's launch, and added Frontiers at the bottom alongside a trailer. The trailer shows the journey the game has been on over the past five years in a couple of minutes, and ends with a screen telling fans that the next update is coming soon.
This announcement was made on the fifth anniversary of No Man's Sky. Many fans expected the update to launch on the day, as has been a tradition with the past few, but this hasn't happened as of yet.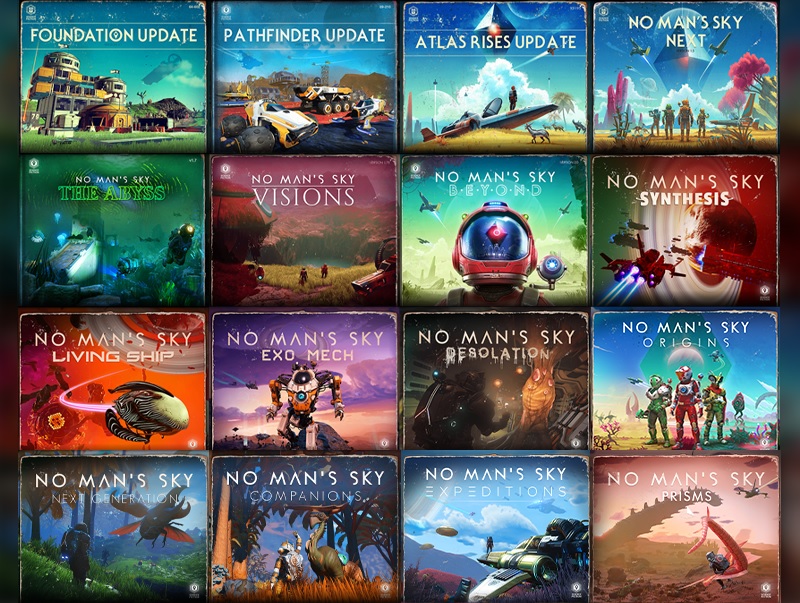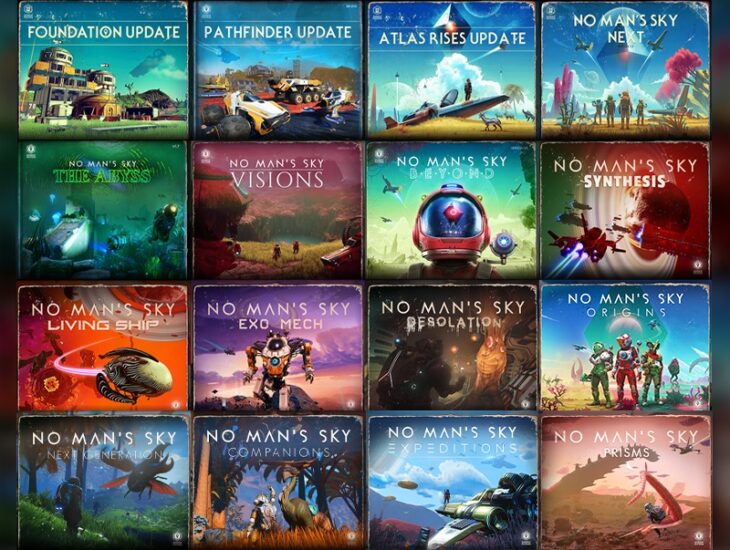 In a post on the PlayStation Blog, Murray reminisced about the journey the team has been on with No Man's Sky. The game was highly anticipated at launch but didn't end up being what players wanted it to be. Instead, the game has evolved since then to become something more, something better, and something that players all love.
As for what's coming in this update, no one knows, Hello Games is notoriously secretive with updates, and generally launches them without much prelude in order to avoid spoilers or leaks. The fact that Frontiers is taking so long to launch, and has some sort of marketing to it, means that it's going to be big and significantly change the game.
Sean Murray references a voyage in his PlayStation Blog post, adding that this is the final part of the sci-fi fantasy that No Man's Sky has always wanted to be. With that in mind, it's not too much of a stretch to imagine that this could be a link to Star Trek: Voyager.
The one thing missing from the game is a large ship built for exploring far off locations in the game's maps. This could be the direction that Frontiers takes players in, but then again, it could be something completely different as well. Only time will tell exactly what Frontiers ends up meaning for players.