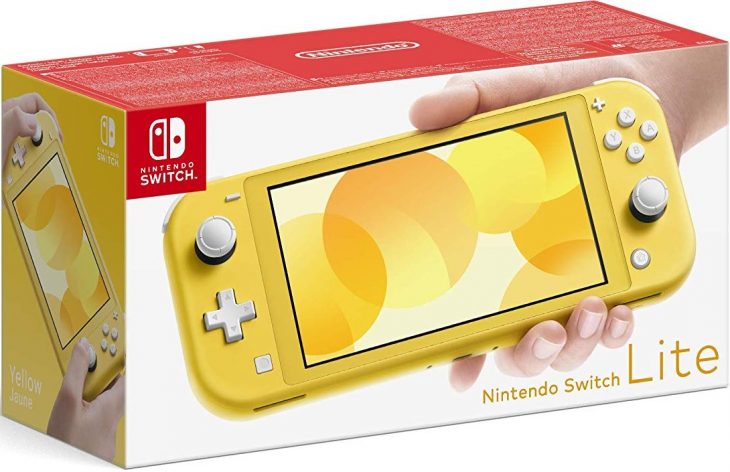 During its first week on sale in Japan, the Nintendo Switch Lite console has sold over 160,000 units. The Nintendo Switch Lite is a smaller version of the Nintendo Switch, aimed at those who prefer to play the console solely in portable handheld mode.
Sales for the original Nintendo Switch console, which comes with the dock for television connectivity, were up during this first week of sale for the Nintendo Switch Lite. Week-on-week sales for the original Nintendo Switch increased from 52,000 to 64,000.
These figures come courtesy of Daniel Ahmad, an analyst for Niko Partners who reported them for Media Crate. Originally the first week sales figures for the Nintendo Switch Lite in Japan were reported at 114,000, but have since been corrected.
Prior to the new console's release, Citibank forecast that around 300,000 units would be sold during this period in the region. Unfortunately the actual figures are far below what was predicted, leading to Nintendo's stock price falling to the lowest point it's been at eight months, 4.37 percent.
Minami Munakata, analyst for Citibank, said that based on the original reported figure of 114,000, the launch of the Nintendo Switch Lite was negative overall, leaving a poor first impression. She explained how casual gamers would be unlikely to rush to purchase the console as soon as it launched. However, she added that it could also be the case that casual gamers simply aren't attracted to the lighter, smaller, handheld console.
Even though the Nintendo Switch Lite has caused a severe drop in share price for Nintendo, and is being looked upon as a negative launch overall, critics seemed to love the new console. Almost all press sites posted glowing reviews of how, in their opinion, this new iteration of the Nintendo Switch is how the console was always meant to be.
A more accurate picture of the Nintendo Switch Lite's launch will be seen in October, when September's financial figures have been released. It's also worth bearing in mind that another version of the new console, a special Pokemon edition, is launching alongside Pokemon Sword and Shield in November. Many gamers may be waiting until this release before they invest in the Nintendo Switch Lite.