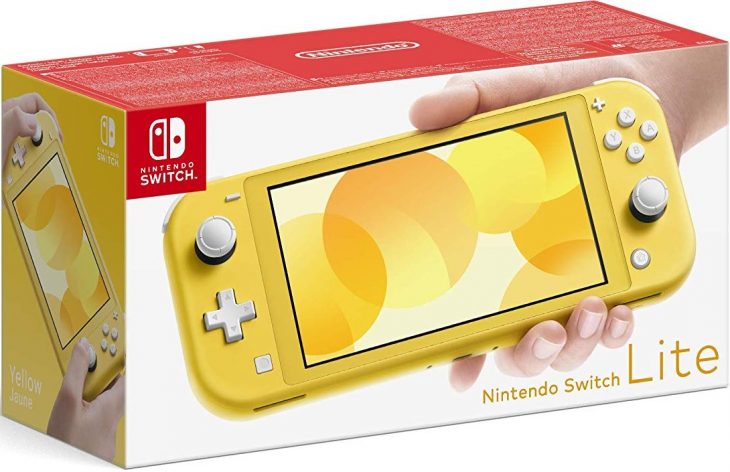 During the first week on sale in the UK, the Nintendo Switch Lite is reported to have sold around 13,500 units.
While the new console wasn't expected to achieve huge sales figures, this is still a slow start for Nintendo's latest offering. The Nintendo Switch Lite is a much more handheld-focused console, with no option to play through a dock to a television, meaning the market it targets is even smaller than the original Nintendo Switch's.
The Nintendo 2DS, a stripped back version of the Nintendo 3DS, launched in 2013 to the tune of 200,000 units in around two months on sale. The sales didn't pick up until October half-term, which was when many consumers decided to get their hands on it. October half-term is still on the way, meaning there's potential for the Nintendo Switch Lite to see a similar trend.
Retailers say it's too early to make judgements about the Nintendo Switch Lite. With Pokemon Sword and Shield coming out in November, alongside a new Special Edition Nintendo Switch Lite, that's when retailers expect to see the console's performance really pick up. Pokemon is a hugely popular franchise, and holiday sales will also help boost the console through the end of the year.
Since it launched in March 2017, the Nintendo Switch has sold about 1.9 million consoles in the UK. This performance is ahead of the Nintendo 3DS, which took between March 2011 and November 2013 to reach the same number of sales. It took until Christmas 2013 for the console to then surpass 2 million sales.
Outside of hardware, Nintendo has had a strong year for software sales. A number of Nintendo Switch exclusives made it to the top of the UK sales charts, including New Super Mario Bros U, Yoshi's Crafted World, Super Mario Maker 2, Mario Kart 8 Deluxe, Astral Chain, Fire Emblem: Three Houses, and The Legend of Zelda: Link's Awakening. This final title was only the third Zelda title to reach the top spot in the UK.
With Pokemon Sword and Shield, Lugi's Mansion 3, and Ring Fit all yet to launch in 2019, there's potential for Nintendo to have three more UK number ones yet.