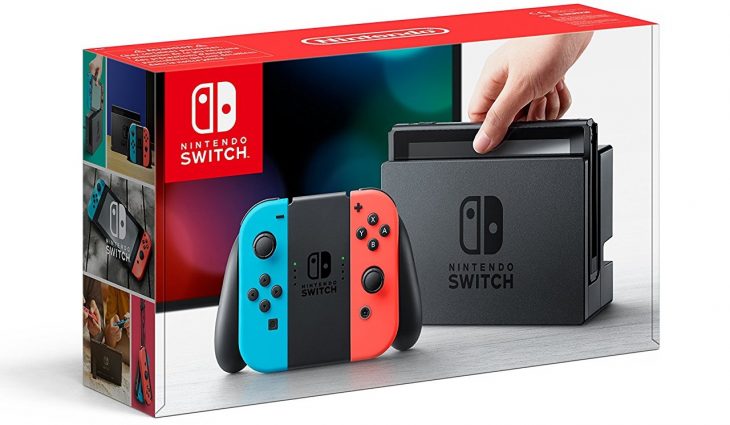 After just a month the Nintendo Switch became the fastest-selling console in Nintendo's history and that momentum is continuing to help it achieve more and more milestones. According to the NPD Group, a market and research firm that track US video game sales, the Nintendo Switch was the best-selling video game hardware device in the US in October 2017.
Nintendo have now accounted for two thirds of all video game hardware sold in the US for the last two months thanks to the combination of sales from the Nintendo Switch, the Super Nintendo Entertainment System (SNES) Classic, and the lineup of 3DS handheld devices.
The Nintendo Switch is selling so well in fact that Nintendo has increased the number of units they expect to sell by March 2018, the end of the console's first year on sale, to 14 million. This is up from the initial figure of 10 million which some didn't believe Nintendo would achieve due to stock limitations. The demand for the console now seems to have been met, or at least caught up with by Nintendo's manufacturing.
As Black Friday approaches Nintendo are increasing the output of Switches in hope of meeting further demand from those looking to purchase a console as part of a holiday sales bargain. Reggie Fils-Aime, President of Nintendo of America, said that Nintendo is planning on having a strong supply in the marketplace for both the Switch and the SNES Classic. He added that the one thing they can't full account for however, is demand.
The Nintendo Switch's success has been largely thanks to its launch lineup of games until recently. Titles such as The Legend of Zelda: Breath of the Wild and Mario Kart 8 have driven sales. Even titles such as Super Mario Odyssey have helped shift units as proven by the fact that the game became the best selling title in October despite only being on sale for 4 days of the month.
Nintendo is now focusing on bringing more third party titles to the Switch to increase the diversity of games players can buy for it. Doom recently released for the console and was met with favorable reviews. Additionally Skyrim released today for the Switch and has been praised for the level of connectivity players feel with the game while using it in handheld mode.