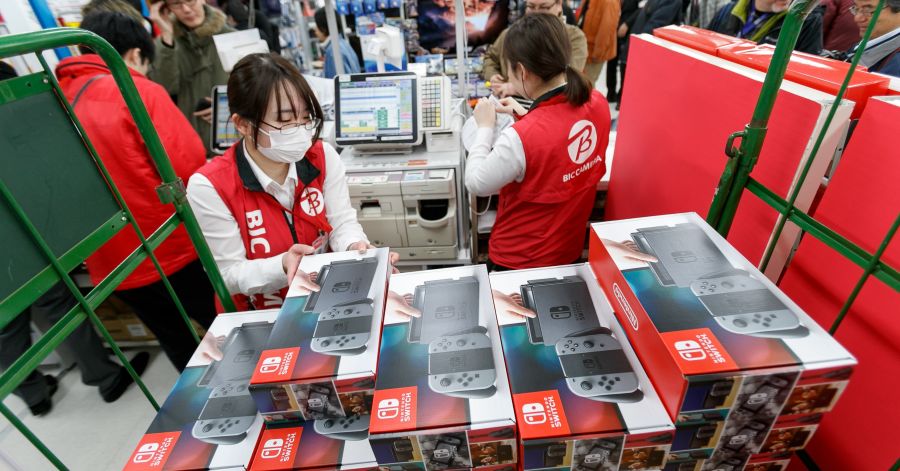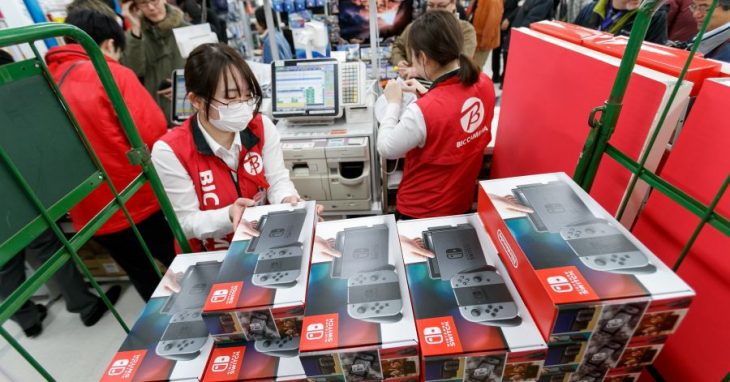 2019 was a great year for the Nintendo Switch, with total sales topping 41.67 million units sold globally, and 2 million Nintendo Switch Lite sales within the first 11 days of the console's release. Now, thanks to numbers published by Famitsu, it's possible to see that the Nintendo Switch was the most popular console in terms of sales in Japan for the whole of last year.
The numbers from Famitsu have been translated by Dualshockers. What they show is that 4,439,903 units of Nintendo Switch were sold in Japan in 2019. This figure makes up 76 percent of all console sales for the region last year. As of the publication of these numbers, total Nintendo Switch sales in Japan are at 11,383,449.
These figures also show that Nintendo's previous handheld console, the Nintendo 3DS, sold 191,173 units in Japan in 2019. This shows a drop in sales for the console of 66 percent, indicating that Japanese consumers are opting to purchase the Nintendo Switch over the much older 3DS.
The PlayStation 4 had the second highest sales in Japan, with 1,196,153 units sold last year, down by 29 percent year-on-year. The PlayStation Vita, Sony's last effort at a handheld PlayStation console, sold 37,688 for the year in Japan, a colossal drop of 76 percent year-on-year.
However, the Xbox One had the worst year in the region, selling 8,315 units throughout 2019, which is a year-on-year drop of 46 percent. The most striking statistic about these sales is that they only accounted for 0.1 percent of all console sales in Japan for the year.
Oscar Lemaire, the analyst behind these figures, explained that these figures are the best Famitsu have seen for Nintendo since they began tracking in 1999.
The Nintendo Switch has only been on the market for coming up to three years, but it's already performing incredibly well, particularly with two new models launching in that time as well. This is mainly due to the console's lifecycle still being relatively fresh, whereas every other console on the market is approaching the end of theirs.
It will be very interesting to continue to track Nintendo Switch sales in Japan after the launch of the PlayStation 5 and Xbox Series X. These new consoles mark the beginning of a new console generation, but Japan has always preferred handheld consoles, so the Switch may not see dent in sales as a result.