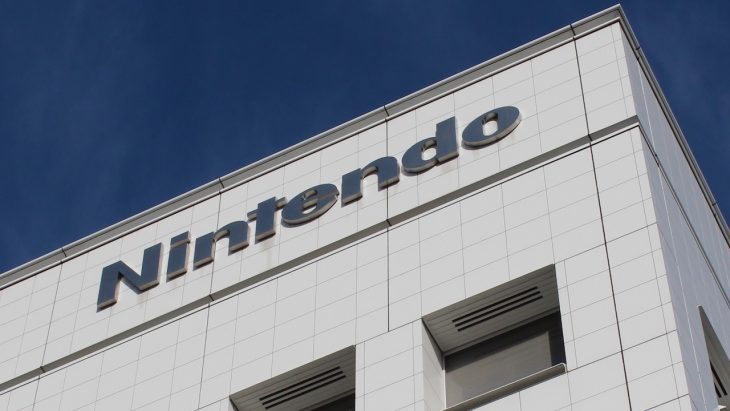 Nintendo have announced that they've revised their target for total Nintendo Switch sales, but are confident that revenues won't suffer as a result. The previous target for unit sales of the console was to hit 38 million sold by the end of the current financial year.
Current lifetime sales of the Nintendo Switch stand at 32.27 million units, and 163.61 million software units sold. In November 2018 Shuntaro Furukawa, Nintendo President, said that the Switch could fall short of their targets by 3 million units. All the same Furukawa was confident that Nintendo could achieve their goal without cutting the console's price.
Nintendo's fiscal results now show that the target total unit sales for the Nintendo Switch for the nine months ending on December 31st 2018 was lowered to 17 million. This figure is 3 million less than the company's previous target, and more in line with its performance on the consumer front.
The fiscal results also showed that Nintendo's operating profits have increased to $2.02 billion, a rise of 40.6 percent. Ordinary profit was also up for Nintendo, rising by 23.5 percent to $2.21 billion.
These positive fiscal results were mostly driven by the Nintendo Switch and three key titles. Super Mario Party has sold over 5.3 million units since its launch in October, and Pokemon Let's Go Eevee and Pikachu combined have sold 10 million copies since their launch.
The biggest boon to Nintendo however was Super Smash Bros Ultimate. The game has sold 12.08 million copies since it launched less than two months ago. Nintendo also reported that some other first and third-party titles, have now sold over 1 million units each, bringing the total that have sold this many copies to 20 titles.
Full game downloads and DLC on the Nintendo eShop have increased by 95.1 percent year-on-year to $774.3 million. This is largely thanks to the huge number of indie titles releasing regularly for the Nintendo Switch.
Aided by this increase in digital titles 14.49 million Nintendo Switch units have been sold so far this financial year. These numbers are an increase of 19.5 percent year-on-year, with software sales more than doubling to 94.64 million units sold in addition.
3DS hardware sales were down by 60.5 percent year-on-year at 2.31 million, with software sales down by 64.5 percent at 11.08 million. Given that Nintendo is actively scaling down work on the product this is to be expected.
Since April 2018 the NES and SNES Classic consoles have sold 5.83 million units combined.
Nintendo announced today that Mario Kart Tour, the company's mobile Mario Kart title, will be delayed until Summer 2019. The latest mobile release for Nintendo, Dragalia Lost, increased in revenue by 14.7 percent to $306.2 million year-on-year.
Nintendo say that they expect New Super Mario Bros U Deluxe, which has already outsold its Wii U release, and Yoshi's Crafted World will help move the final 6 million Switch units required to meet their target for the financial year.
Nintendo anticipate net sales of $11 billion, operating profit of $2.06 billion, and ordinary profit of $2.12 billion for the financial year ending March 31st 2019. They say that while the sales unit target has been changed, the financial one has not, meaning they fully expect hardware sales to make up for the difference in software sales.