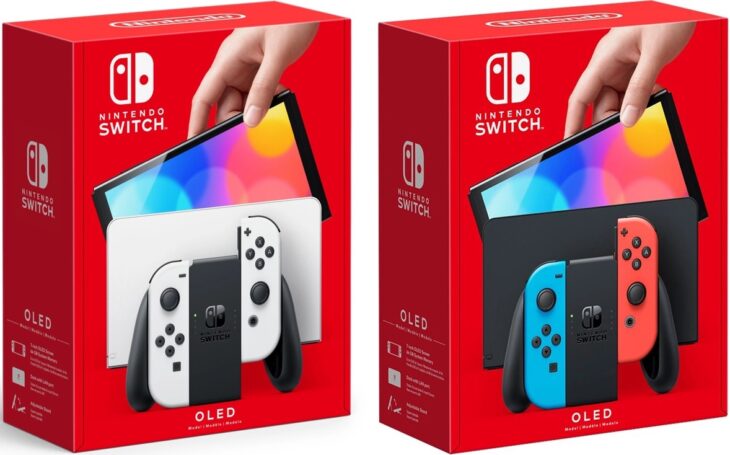 Content creators on YouTube can be counted on for two things when it comes to new hardware. The first is a plethora of unboxing videos, and the second is a scarily similar number of videos showing off the same devices being smashed from a great height, only being put into strong hard cases half of the time.
To get ahead of the game, Nintendo has now released its own unboxing video of the upcoming Switch OLED Model. The video shows fans what they can expect in the box when the console launches on October 8, 2021. That's the same day as Metroid Dread.
The Nintendo Switch OLED Model is available in white and red/blue variations. The only difference is the Joy-Cons that come with the device though since the tablet part itself hosts a larger screen and different technology to the standard models.
Many content creators have already posted their initial impressions of the device, having been granted a hands-on session with it at Nintendo's premises around the globe. Most say that the slightly larger screen is the most prominent feature, and it feels much larger in your hands than it sounds on paper.
While most of the technology is the same as the standard model in this Switch, its improved speakers and clearer screen are immediately evident to anyone who has played a Switch or Switch Lite before. Side by side, the comparison is said to be even more striking.
Ahead of the release of the OLED Model, Nintendo cut the price of standard models by £20 in the UK and Europe, making the OLED Model feel like a much more premium product in terms of price. This led to a surge in Switch console sales, which should have been expected.
Many have criticized Nintendo for the OLED model because it doesn't feel like a big step forward for the console. A new screen and a LAN port are nice, but many fans want the long-rumored 4K Switch. Time will tell how well this console does at launch, but if history can tell us anything, it's that new Nintendo handhelds usually sell incredibly well.