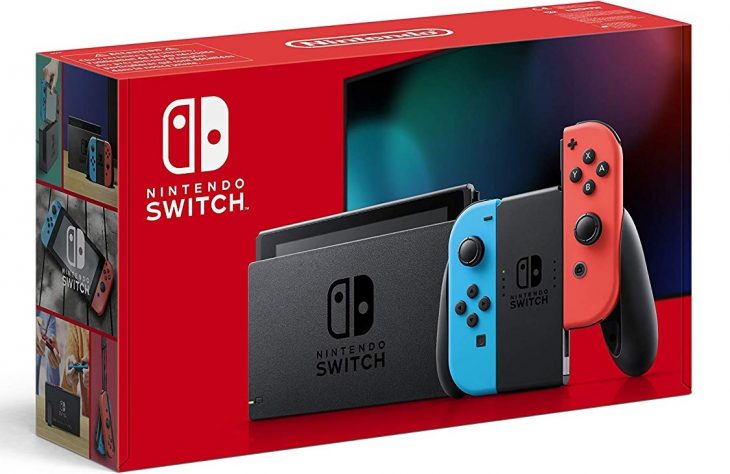 Rumors started circulating last week that retailers were planning to drop the price of base model Nintendo Switches. This week, it's been confirmed that a permanent price drop is now being rolled out to bring the cost of the console down to €269.99 in Europe from €329.99 and £259.99 in the UK, down from £279.99.
Compared to the other Switch models on the market, or soon to be, this falls right in the middle. The Switch Lite currently sells for £199.99/€200, and the Switch OLED Model will be sold at £309.99/€349.99.
Currently, the official Nintendo website and Amazon France have updated their pricing, with other retailers rolling it out slowly. UK retailer GAME, for example, is also now using the pricing online for all consumers to see.
It's thought that the price lowering could be linked to the upcoming launch of the Switch OLED Model. That console will be a premium version with a brand new, slightly larger, screen. Lowering the price of the base model brings it in line with what consumers would expect to pay from the mid-range product.
The Nintendo Switch family has sold 89.04 million consoles as of June this year since March 2017. It's passed the lifetimes sales of both the PS4 and Xbox 360 already and shows no signs of slowing down.
Nintendo is doing exactly what it did with the DS family of consoles. With those, it produced more and more variants over time to offer consumers a range of handhelds to pick from, ranging in price as well as ability. This led to a huge uptake in the DS family, which is why the consoles are so well thought of all this time later.
The Switch is close to closing in on the Wii's lifetime sales, just over 101 million units. Should it do this, it will be Nintendo's most successful console to date, arriving after the abysmal season that the company had with the Wii U, which barely sold any units. However, the games for that console are proving to be a great source of ports for the Switch, so it's not all bad.