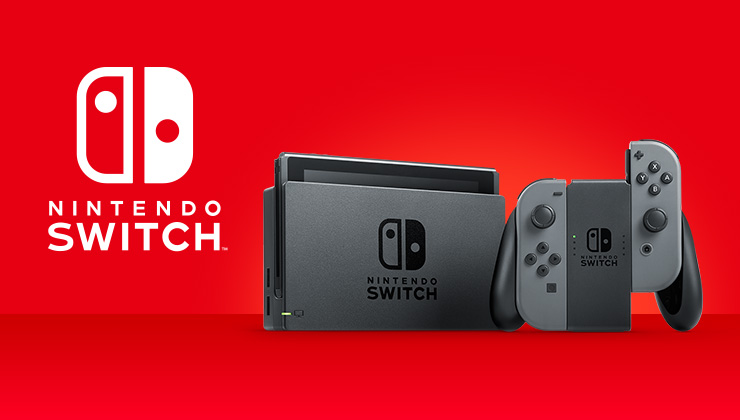 Nintendo Plans to Manufacture 16 Million Switch Units, up From 8 Million, for the Next Financial Year
Nintendo has announced plans to double its production of Nintendo Switch units for the next financial year, due to the demand for the console and to ensure recent retail shortages don't continue or occur again. Nintendo had only initially planned to produce 8 million units for the financial year ending 2018.
To put these numbers into context, Nintendo only sold 13.5 million units of the Wii U over it's product lifecycle. The Wii, arguably the most successful Nintendo console in recent years, sold a total of 17 million units over its first year, a number that the Switch looks set to meet. The Playstation 4 sold 14 million units in 2014, and is one of the most popular consoles on the market, indicating the Nintendo Switch is a firm favourite among gamers.
The Nintendo Switch was recently reported to have sold 1.5 million units, and looks like it's on target to meet Nintendo's goal of selling 2 million units in March. 89 percent of these sales included a copy of The Legend of Zelda: Breath of the Wild, showing just how important first party games are to Nintendo fans.
While the Nintendo Switch appears to be a success right now, there is every chance that interest could dip soon if more great games like The Legend of Zelda: Breath of the Wild aren't released. Nintendo has already announced it's plans for releasing new titles month after month, such as Mario Kart 8 Deluxe Edition and Splatoon 2. The question is are these games good enough to keep people interested in the Switch, and get more gamers playing the new console.
With E3 2017 coming up in a few months there should be a lot of news about new games coming to the Switch. Super Mario Odyssey is already high on many gamer's priority lists in terms of games to play this year. However no news of firm favourites such as Metroid Prime have been confirmed as returning to Nintendo consoles on the Switch, which may sway those on the sidelines if they're announced for future release.