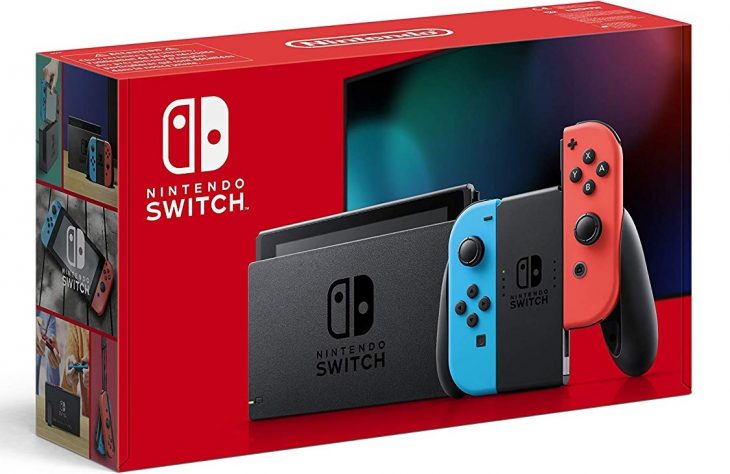 As stocks of Nintendo Switch base models and Nintendo Switch Lites dry up around the world, Nintendo has insisted that there is more on the way.
The company told Japanese customers yesterday that only those who had reserved a console would be receiving one, which includes the Animal Crossing: New Horizons Edition version. In addition, no shipping to standard retailers in the region will be happening this week. Nintendo did say that they will update everyone as to whether the stock will be available next week though.
So far, Nintendo's official position on the matter is that stock has been delayed, and they'll update those concerned when they know more.
The situation is exactly the same everywhere else when it comes to Switch stock. In the EU and US it's become increasingly difficult to purchase one of the consoles. UK retailer GAME's website only has the Coral Switch Lite listed for pre-order, and no other Switch hardware options available.
As a result of the shortages, sales for Switch hardware and software have taken a big hit, which is evident in the latest GfK and GSD figures.
The reason that Switch stock has become so scarce is mainly due to families being put into lockdown around the world. This has driven up demand for the console, though most people are trying to get one just so that they can play Animal Crossing: New Horizons. In March alone, Switch sales rose by 150 percent.
Whilst this has been going on, the manufacturing and distribution of the consoles have ground to a halt in many areas. This can't be helped, since lockdowns around the world require everyone who isn't an essential worker to stay indoors. The biggest hit to the process is the closure of factories in China, where components for Switches are mostly manufactured.
A representative from US Nintendo told GamesIndustry.biz that more stock is on the way. Consoles continue to sell out around the country, but it seems like a new stock will be available soon.
UK retailers told the website that they have Switch Lite stock, but most people want the base model that will work with televisions. Those who can't get a base model Switch are instead opting for an Xbox One or PlayStation 4, losing Nintendo many sales in the meantime.