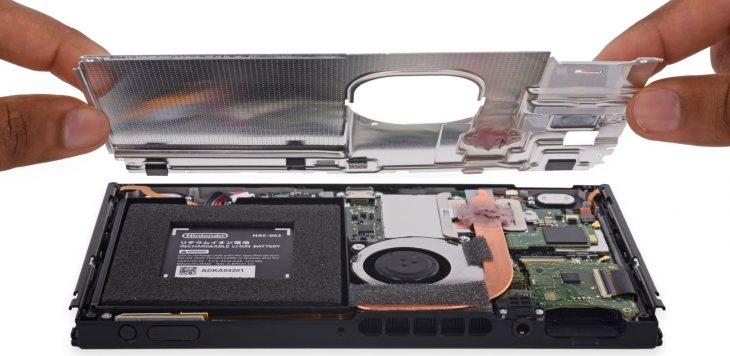 Despite the fact that the faults appears to be a design flaw, Nintendo is charging Switch owners up to £180 for various repairs.
Since the launch of the Nintendo Switch users have been reporting a number of issues such as cracks around the device's vents, and even warping caused by extensive use whilst the unit is docked. In a poll of around 1,000 users, run by the website Nintendo Life, around 20 percent had experienced issues like these.
According to Nintendo Life the cracks and warping are caused by the material used in the console. The heat the Switch produces both while being used in handheld mode and docked mode is causing this material to crack under the constant exposure to this level of heat and cooling.
The cost to repair these faults has been quoted to users from between £150 to £180. Considering that for another £100 owners could purchase another Switch this hardly seems fair on them, especially because it seems like this is a manufacturing fault. Nintendo is telling owners that this damage is classed as accidental and therefore not covered by the warranty they offer on the consoles.
Nintendo Life is requesting that any Switch owners who are experiencing these issues get in touch with Nintendo themselves. Nintendo has issued a statement saying that there haven't been enough user reports to warrant further action or investigation, so more reports will help those suffering with these problems.
A similar issue occurred with the Nintendo DS Lite when it released. The hinges on the screen would crack, causing cosmetic and potentially functional damage. In that case however, Nintendo did fix the issue with no charge to owners.
Interestingly Switch owners in North America have been given repairs and replacement parts for free by Nintendo. No statement on this has been released by Nintendo UK, but it would seem that if Nintendo is fixing the issue in one region they should fix it in all regions.
The long promised cloud save feature would help Switch owners avoid any progress lost if they need to acquire a replacement, but this feature has yet to be released and is only promised to be added later this year.