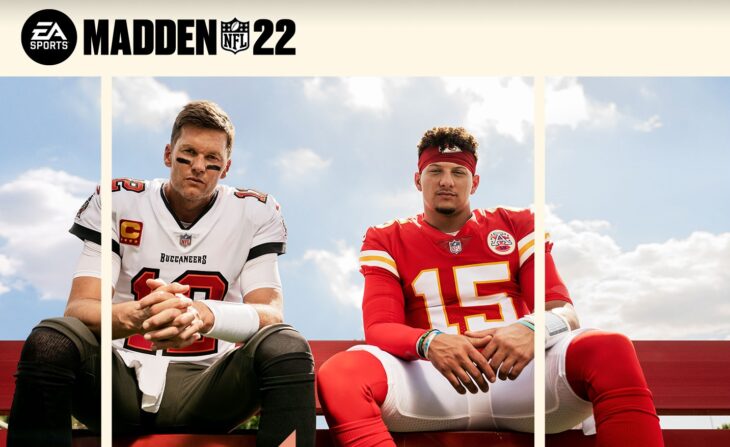 EA has revealed some new details about one of its upcoming sports titles, Madden NFL 22. This comes at the same time that the publisher showed off the first trailer for FIFA 22, providing details on its dynamic animation feature.
The main focus with Madden NFL 22 is the Dynamic Gameday feature. This is designed to bring a much more enjoyable experience to current-gen consoles, a feature that lifts the game above all other versions.
This feature is made up of Gameday Atmosphere, Gameday Momentum, and Next Gen Stats Star-Driven AI. This makes every match more immersive, with better crowds and atmosphere, storytelling, and even strategic elements.
Gameday Atmosphere draws upon the real-life atmosphere of each stadium, inducing fans, superfans, better crowd animations, and even the personalities of each Madden NFL player bleeding through onto the pitch. Players could even miss opportunities if the crowd is too loud, replicating many real-life scenarios.
Gameday Momentum is a literal bar on the screen of each match. It opens up the ability to use Gameday Momentum factors. These are perks that boost a team based on the momentum of a game. For example, player icons can be removed, and some players will have more or less motivation based on the way the game is going. This reflects the reality of what Madden NFL players feel in each match.
Finally, Star-Driven AI is a current-gen feature that upgrades the AI of opposing teams. It makes it feel like you're playing against another real-world player instead of the CPU. This is a key part of the evolution of the franchise, because 80 percent of all games in Madden NFL last year were played against the computer. This better AI will make it more challenging to win in every match, and provide more intense gameplay to those players who are looking for it.
Madden NFL 22 launches on August 20, 2021, leaving very little time to wait until players can get their hands on it. With all of these new features, this is the first true next-gen version of the Madden franchise. With EA's renewed focus on EA Sports titles, it's likely that support will be better than ever moving forward as well.