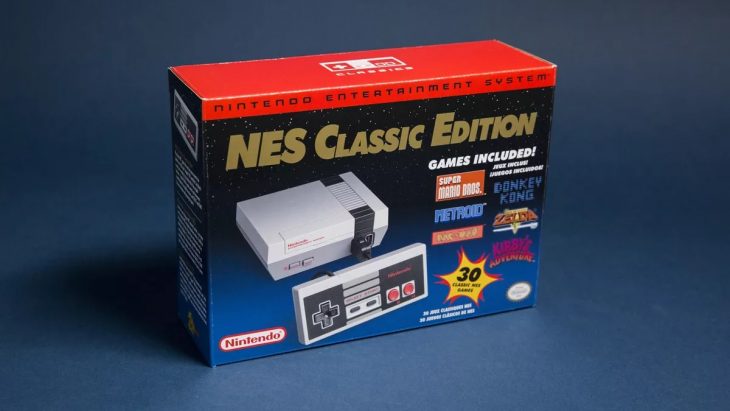 Nintendo of America today sent out a post on Twitter confirming that the NES classic mini-console will be returning to stores on June 29, 2018. The post also said that the other Nintendo mini-console, the SNES classic, would be back in stores through the end of the year.


Last year Nintendo announced that the NES classic console would return to stores in Summer 2018, meaning that this announcement of the 29th of June lines up with the expectations they set. When the console originally launched in November 2017 pre-orders had already sold out months before. Any stock that made it to online and physical retail shelves were quickly snapped up, leading to many not having a chance to buy one. This also led to a spike in eBay sales of the console, many of which were at least double the price of the console at retail value.
Further units of the NES classic were produced and shipped to retailers but ultimately sold out before most people could get their hands on one. This loop of nits coming in and out of stock ultimately ended in disappointment for a number of fans who were told they'd have to wait until the next year for their chance to buy one again.
The NES classic console comes packaged with 30 of Nintendo's most famous games. Included on the console are titles such as Super Mario Bros. and Donkey Kong. The SNES classic, released soon after the NES classic, was similar, containing 21 classic games including a never before playable version of Star Fox 2.
So far the SNES classic console has sold over 4 million units, helped by the fact that Nintendo produced far more stock of this console due to the high demand for the NES classic. The NES classic sold 2.3 million units before being discontinued in April 2017, though as we've already established Nintendo underestimated how popular the console would be with fans.
While Nintendo has produced more NES classic systems for fans it's likely that they've still not produced a huge amount, meaning some fans will be disappointed once again. In light of this revival of the console many fans are wondering if a Nintendo 64 classic console is on the cards for the future.