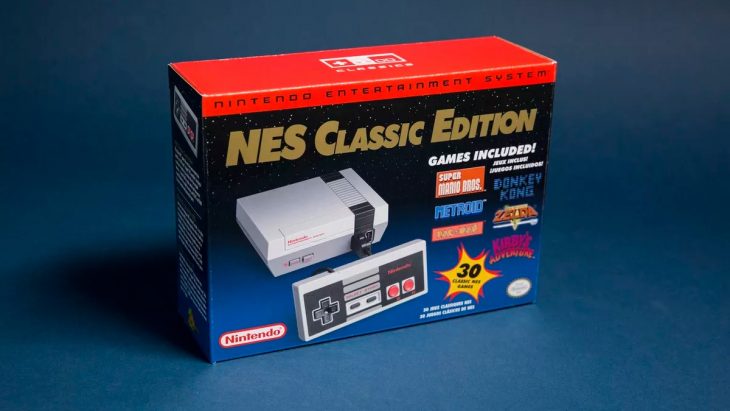 Nintendo has told retailers that the shipments they will receive this month of the NES Classic Edition will be the last, as they're discontinuing production of the console.
The statement from Nintendo said that retailers would receive the last shipment of the NES Classic Edition for this year in April 2017. They advised that anyone interested in obtaining a console to enquire with retail outlets as to their stock levels. They told the public that they greatly appreciate the feedback from customers and the love consumers have for the product has not gone unnoticed. They are however, sorry that they aren't able to provide more stock.
A representative for IGN reportedly told IGN that the NES Classic Edition was never meant to be a long-term product, simply a one-off with the limited stock manufactured. It was because of the public interest and demand for the product that they increased the manufactured numbers. They've confirmed they have no plans to to manufacture more NES Classic Edition consoles for North America, including the official controller which is also available from retailers. They did mention that the decision to discontinue third party products for the console is not theirs, so this may continue.
No confirmation has been made as to the discontinuation of the console worldwide, simply in North America. Nintendo of America also refused to go into details over the total lifetime sales of the product.
The Nintendo NES Classic Edition is a re-imagined Nintendo Entertainment System under the Classic Edition Nintendo branding. It came with a wired controller and 30 games pre-installed, launching in November 2016. At the time of launch consumers were advised that more consoles were on the way, though this seems to be the tail end of the supply.
In January Nintendo did confirm that the Nintendo NES Classic Edition had sold 1.5 million units during the company's third quarter fiscal meeting. This is the same number Nintendo forecast that their latest console, the Nintendo Switch, would sell within its first month of launching, which is has beaten by a considerable amount.