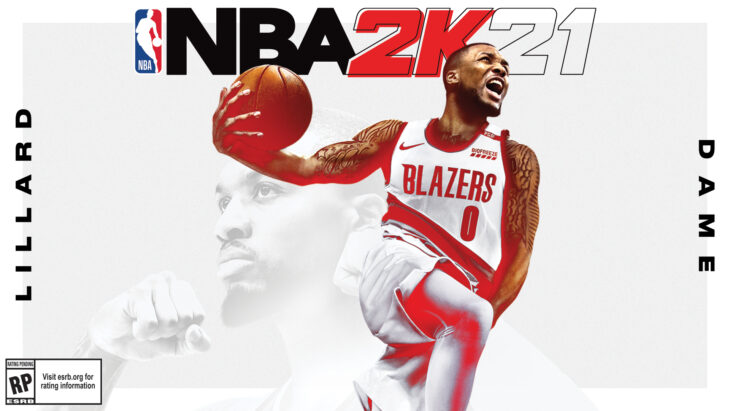 Take-Two Interactive continues to be held up by the NBA 2K franchise. Both NBA 2K20 and NBA 2K21 helped sustain revenues in a difficult period. Take-Two's financial results for the quarter ending on September 30 show net revenues down by 2 percent at $841.1 million. Net bookings are up though at $957.5 million, an increase of just under 1 percent.
While the NBA 2K series is definitely responsible for upholding the company's finances, Take-Two did say that Grand Theft Auto 5, Grand Theft Auto Online, Red Dead Redemption 2, Red Dead Redemption Online, and Borderlands 3 have also helped significantly.
The lack of growth seen in this quarter's finances can easily be attributed to a lack of releases compared to the same period last year. In 2019 at this time, Borderlands 3 launched with 5 million copies sold within 5 days, pushing quarterly revenues up by 74 percent.
This year is far weaker by comparison. NBA 2K21, PGA Tour 2K21, and Mafia: Definitive Edition all launched, but are far smaller than the launch seen by Borderlands 3. There is also no new WWE 2K game this year in the mainline series. Instead the arcade spin-off WWE 2K Battlegrounds is acting as a stop gap.
The delay of NBA 2K21 from the start of the season to the middle of the post-season is said to have had no impact on sales. In fact, both NBA 2K21 and NBA 2K20 have continued to sell incredibly well this year.
So far 5 million copies of NBA 2K21 have been sold. Next-gen versions of the game are due to launch alongside each console on their respective launch dates. To date, PGA Tour 2K21 has sold over 1 million units, and Mafia: Definitive Edition Trilogy has sold 2 million units across all three games. WWE 2K Battlegrounds has exceeded expectations, though no numbers have been provided.
Take-Two's back catalog is also continuing to perform for the company. Grand Theft Auto 5's lifetime sales now stand at 135 million units. The online component, Grand Theft Auto Online, saw its biggest quarter to date this year in terms of active players.
Red Dead Redemption 2 stands at over 34 million units sold now. Net bookings for the online component were up by 96 percent year-on-year this quarter, thanks to some significant updates to the game. Finally, The Outer Worlds, from Private Division, has surpassed 3 million units sold.
Revenue hasn't shifted for the publisher. But recurrent consumer spending is up by 56 percent year-on-year, making up 59 percent of total revenues. This is entirely due to increased engagement with Take-Two's games over the course of the pandemic. So far, these figures don't look set to return to pre-pandemic levels anytime soon either.
Take-Two's approach to the next-generation of consoles seems conservative. While the company wants to capitalise on the new platforms as much as possible, offering meaningful upgrades to their games, they don't want to overload consumers and bloat the launch lineup.
The company's full-year forecast has been raised to between $3.05 billion and $3.15 billion from $2.8 billion and $2.9 billion. Net income forecasts have also been raised from between $349 million and $380 million to $372 million and $403 million.