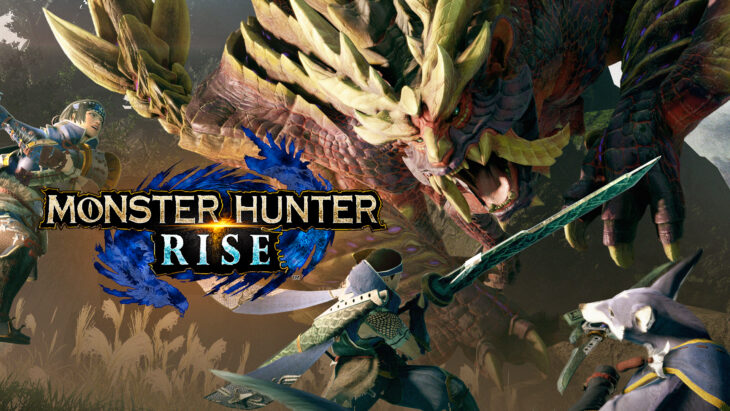 After shifting 4 million units over the course of its launch weekend, Monster Hunter Rise has gone on to sell 5 million units in total so far. This news comes directly from a Capcom press release, and shows how the exclusivity of this latest entry hasn't harmed it commercially in the slightest.
Monster Hunter Rise is the first handheld game in the franchise since Capcom's last entry on the Nintendo 3DS. The Switch has a huge install base, but it's still smaller than the PS4. This is why it seemed odd that the game would be exclusive to Nintendo's handheld hybrid.
However, Monster Hunter World, the last game in the franchise, launched for Xbox One, PS4, and PC. The game sold around 5 million units at launch, and Monster Hunter Rise has met that in just one extra week.
Part of why this game has sold so well is almost certainly the marketing. There were two Monster hunter livestreams that were a collaborated effort between Capcom and Nintendo. These showed off both Monster Hunter Rise and the upcoming Monster Hutner Stories 2: Wings of Ruin.
Two demos, one of which allowed fans to fight the cover monster, probably pushed anticipation over the edge. Now, collector's editions of the game are sold out, and the limited edition Nintendo Switch console, styled after the game, is on its way to being the same.
Monster Hunter Rise is also the first Switch game to use Capcom's RE Engine. This is the game engine that Resident Evil 7 and Resident Evil Village have been built on. Somehow, despite games like The Outer Worlds and The Witcher 3: Wild Hunt needing post-launch patches to improve visuals, Monster Hunter Rise is the best-looking game on the Switch in 2021.
The combination of skilled development and addictive gameplay has made Monster Hunter Rise the hit the Switch needed as Animal Crossing: New Horizons approached its first anniversary. Time will tell if the Switch exclusive can go on to be the system-seller that New Horizons was in 2020. If not, Nintendo needs to launch a new addictive game fast.