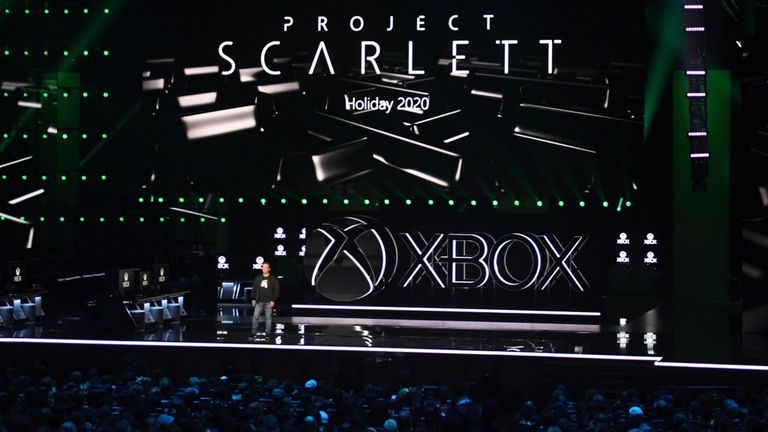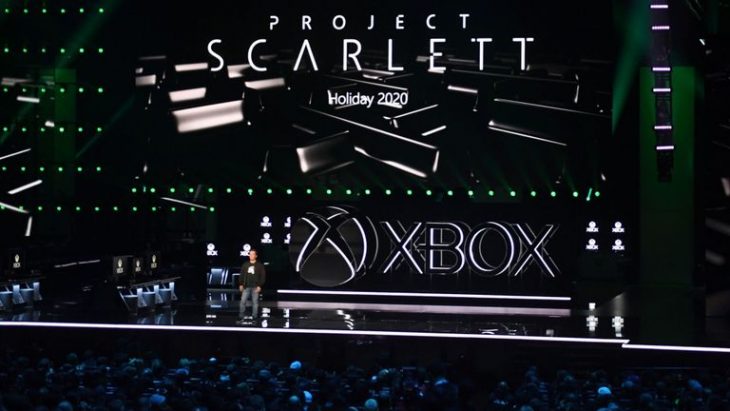 Microsoft have announced that they will be launching a new Xbox console for the holiday season 2020. The new console was announced, though not fully revealed, at Microsoft's E3 2019 conference as Project Scarlett.
Project Scarlett was introduced as a console that's been designed based on Xbox user feedback, a unit that's been developed to prioritise the core gaming experience. During a short promo video the team behind Project Scarlett, who also worked on the Xbox One X, expressed their goals for the new console, of which gaming was the centre.
Project Scarlett will be capable of displaying games at 8K and 120fps, powered by a custom AMD chip with four times the speed of the one used in the Xbox One X. The unit will also use a powerful SSD to drastically reduce load times for games, a claim Sony has also made regarding their next generation console.


Halo Infinite was announced as a launch title for the new console. After the game was announced last year, very few details have been confirmed about it. Now a new trailer shows an expansive open world with a campaign that can be played solo or in co-op.
It's expected that Project Scarlett will priorities backwards compatibility for Xbox One, Xbox 360, and original Xbox games. Whether this backwards compatibility is incorporated with the Xbox Game Pass is yet to be clarified, but it's likely that the subscription service will come into play in some way.
In the past Microsoft have generally launched their new consoles before Sony, as they did with the Xbox 360, and Xbox One. With Sony skipping E3 this year it will probably follow that their new console, Project Scarlett, is going to hit shelves before Sony's next generation console.
Sony still have time to reveal a new console soon, though if they want to make the most of the announcement they will probably wait until after E3 2019 has ended.
It's rumoured that Microsoft will be launching two new consoles under the Project Scarlett codename. This could be what separates them from Sony, with standard console and a discless one that only allows for game downloads, for example.