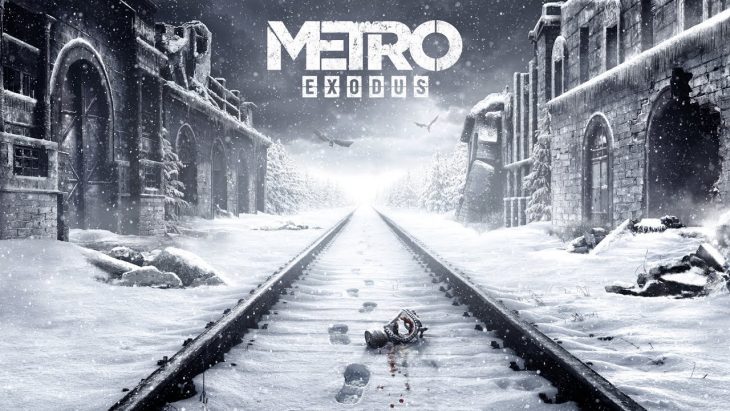 During their earnings report today THQ Nordic, who recently acquired Deep Silver and their parent company Koch Media, announced that the third entry in the Metro series, Metro Exodus, will be delayed until the first quarter of 2019. This means the game will release in the quieter months of the year when there aren't any other major releases usually, much like Monster Hunter World did this year.
Originally Metro Exodus was slated for a Q3 2018 release date, which would have put it up against some massive releases such as Call of Duty: Black Ops 4,and the highly-anticipated Red Dead Redemption 2.
No explanation was given as to why THQ Nordic delayed the game's release, but it's easy to see that sales would suffer when releasing in the same window as both a new Call of Duty game, and a new Rockstar game. Q1 seems to be the preferred release window for AA sized games, providing something new for gamers to enjoy in the months leading up to the major title launches of the year. Ultimately this could prove to make Metro Exodus a massive success.
Metro Exodus is the third game in the Metro series, based on the books by author Dmitry Glukhovsky. The games tell the story of a post-apocalyptic Russia in which humans survive by using the Metro system in order to avoid the harmful radiation and mutated creatures on the surface.
In Metro Exodus players will explore a much larger map than in previous games, using more above ground transport than ever before. Players will go beyond the reach of the protagonist's home in order to explore and learn more about the dangerous new world they inhabit.
Not many details have been revealed about the game so far, but with E3 coming up were sure to see more details emerge. One thing that seems to be remaining is the degradation of weapons, requiring players to repair the ones they have and scavenge for new ones. Players also seem to still need a gas mask in order to explore the surface, which is still extremely hazardous to any humans who breathe the air.