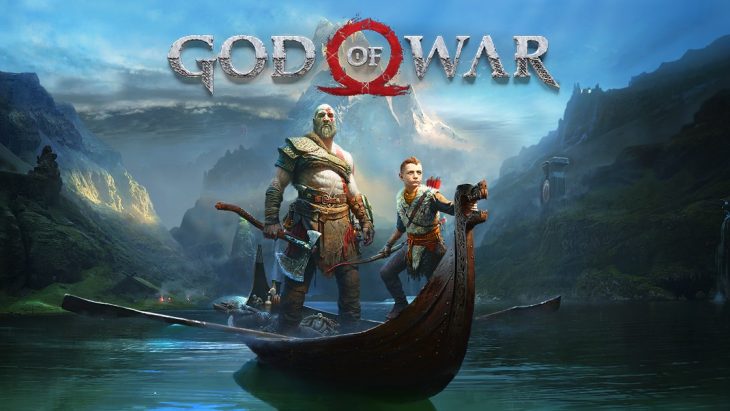 According to the NPD Group's sales charts God of War had the biggest ever launch for a PlayStation exclusive in the US.
God of War has topped sales charts in the five or so weeks following its launch, providing a massive boost to Sony sales in the US. The game has sold so well in fact that it's had the best launch of a PlayStation exclusive title ever in the US, impacting both software and hardware sales.
NPD VG industry analyst Mat Piscatell said that the PlayStation 4 was the best-selling platform for the month of April, though it's also been the best-selling console every month since the beginning of the year. In April in particular the PlayStation 4 sold the highest number of units for a home console since April 2009, when the Nintendo Wii sold more. April was also the month that the PlayStation 4 had the highest dollar sales for a home console since April 2008, when again the Nintendo Wii generated more.
The best-selling PlayStation 4 console for the month in terms of value was the PlayStation 4 Pro 1TB God of War Limited Edition bundle, which packaged a PlayStation 4 Pro console with a custom design based on God of War, a Dualshock controller with a similar custom design, and the new game itself. The best-selling console in the month in terms of sheer units sold was the Nintendo Switch 32GB with Neon Red/Blue Joy Con controllers.
PlayStation 4 software sales also managed to break records in the US. According to Piscatella software sales were at their highest since 1995 on any platform, showing that God of War is one of the best-selling games in around two decades.
Far Cry 5 was the second best-selling title during April, but is still the best-selling game of 2018 so far, helping Ubisoft secure themselves as the top publisher in terms of revenue generated in the year to date.
The Nintendo Labo kits continue to sell consistently but aren't rising in the NPD charts any higher than they were. The Variety Kit is fourth in the NPD top ten chart for game sales in the US, while the Robot Kit is in twenty-first place.
The NPD Group's report shows that US sales are up year-on-year to $823 million, an 18 percent rise.
The full top ten game sales chart for the US is as follows:
1. God of War – Sony
2. Far Cry 5 – Ubisoft
3. MLB 18: The Show – Sony
4. Labo Variety Kit – Nintendo
5. Donkey Kong Country: Tropical Freeze – Nintendo
6. Mario Kart 8 Deluxe Edition – Nintendo
7. Grand Theft Auto 5 – Rockstar
8. Call of Duty: WW2 – Activision
9. Super Mario Odyssey – Nintendo
10. NBA 2K18 – Take-Two