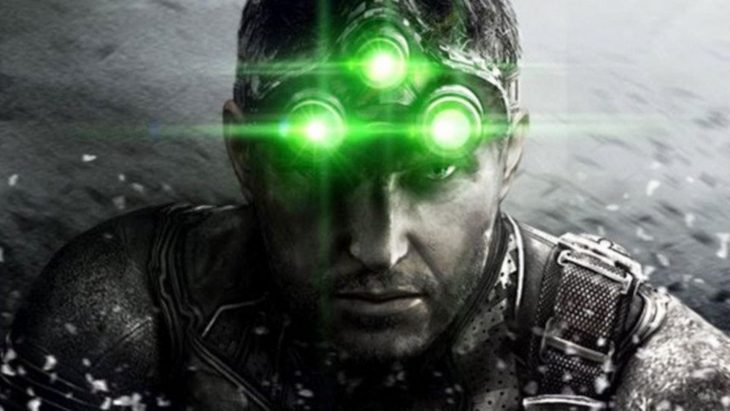 GameStop has accidentally revealed that a new entry in the Splinter Cell franchise is on the way, through a product listing.
The last game in the franchise, Splinter Cell Blacklist, released seven years ago. Since then fans have been gagging for a new game, but Ubisoft hasn't created one as of yet. The most recent appearance of the franchise's protagonist, Sam Fisher, was in Ghost Recon Wildlands. The character also appeared at E3 in Ubisoft's mobile title, Tom Clany's Elite Squad.
A Reddit user has discovered a brand new listing for some Sam Fisher replica goggles on GameStop's website, which are currently available for pre-order. The listing describes how the goggles are on sale for the first time in Splinter Cell history. It goes on to explain how the goggles are on sale after the successful launch of nine triple A titles in the franchise, with the tenth on the way.
The mention of the tenth game being on the way is what has Splinter Cell fans so excited, since no official announcement has been made yet. The page for the goggles has now been taken down, but before it was users noticed that the goggles were slated for release in November.
Yves Guillemot, CEO of Ubisoft, recently explained how some of the team's at the company were very excited to work on the Splinter Cell franchise. The last time a Splinter Cell game was made there was a lot of pressure from fans on things to change and things to keep, but Ubisoft wants to feel free to work on the franchise they know without that influence.
Guillemot added that with so many other brands taking off recently, such as Assassin's Creed, Ghost Recon, and Rainbow Six, there has been very little time to work on other brands such as Splinter Cell.
Only time will tell if a new Splinter Cell game is in the works. A new title would certainly be welcome with the gap that the Metal Gear Solid series has left in the market. There's currently nothing else on the way to offer players the hard stealth action that they crave from titles such as Splinter Cell, meaning a new release could sell extremely well when it does come along.