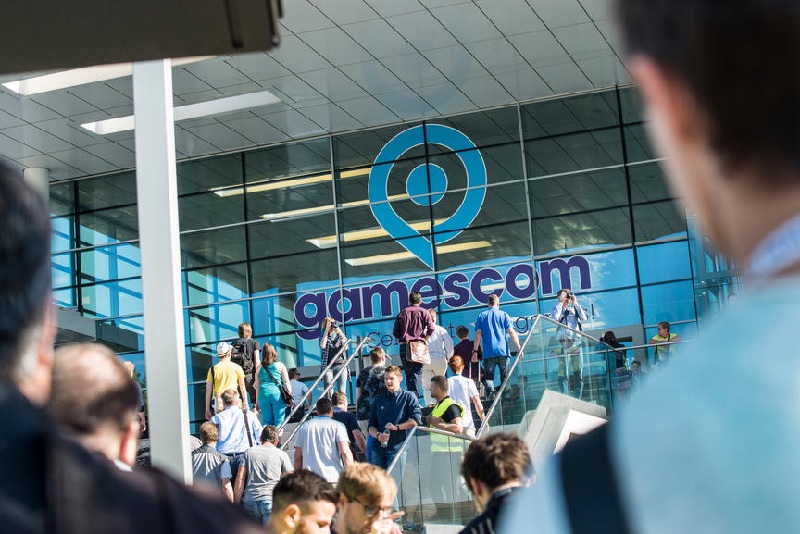 Gamescom 2016 has once again brought with it a large dose of breaking news for the gaming media and fandom to digest. Having been held from the 17th to 21st August in Cologne, Gamescom hosted such significant names as Microsoft Studios, Activision Blizzard, Bandai Namco, Konami and Nintendo.
EA was put on a show packed with some of their most popular franchises, as expected. Battlefield 1, Titanfall 2 and Fifa 17 were among the biggest hits. The Battlefield 1 livestream included a frenzied trailer which featured combat from the Middle Eastern theatre of the First World War – which means cavalry, swords and large desert maps featuring planes, trains and tanks. In addition to that, EA showed an hour long multiplayer match on the Sinai Desert map, which featured all the hallmarks of Battlefield gameplay set in the new Great War era.
In an interview with IGN, two developers from Respawn Entertainment discussed their new approach to the story mode of Titanfall 2. They revealed that a fully dedicated single player campaign will be part of the sequel, a decision made in part due to the influence of fans. "We want to craft a single player that really shows off our mechanics and our gameplay," they said. Respawn also demoed a multiplayer session.
Another of the most popular demonstrations at this year's convention was Call of Duty: Infinite Warfare. During their show, Activision unveiled the zombies mode for the latest game in the series, which will heavily feature outer-space combat. Named Zombies in Spaceland, players will thrust players into a cliched '80s themed amusement park, complete with all the stereotypical characters and tropes of the decade.
Up to four players will take control of one of a team of amateur actors, fighting off against zombies after being invited to an audition in a cinema and being transported onto the set of a film taking place at the theme park. MCV reported that the Zombies in Spaceland trailer was the most popular trailer shown during the convention, tallying more than one million views.
Representing the new 4K era Microsoft gaming was Gears of War 4, with a gameplay clip shown in 4K resolution on PC. The minimum, recommended and ideal PC specifications needed to play the game were also published. An interview with IGN revealed more information about the game's story, such as the brand new faction of militarised robots and specific background details about the plot.
Destiny's demos picked up a big amount of attention. A gameplay trailer of the Wretched Iron strike mission mode was shown at the convention. IGN also interviewed Bungie, who spoke about the upcoming Rise of Iron DLC. 'It's an amazing culmination of the tale that we're telling," Bungie said. "The action is a lot of fun, it's explosive, it's climactic, it's exactly the way you would want a campaign to resolve itself."
Metal Gear Survive, the first in the series to be produced without the oversight of Hideo Kojima, was the main announcement from Konami. Described as having a 'divergent look' on the Metal Gear franchise, Survive was claimed by MCV to be the most talked about game on Facebook during the convention.
2K Games demonstrated Mafia 3 gameplay trailer and a comparison trailer which highlighted the differences between the original Bioshock and the new remastered collection. 2K also showed gameplay trailers of Civilisation 6 and WWE 2K17.
Ubisoft's conference included new trailers and info on such games as South Park: The Fractured But Whole, two trailers for Ghost Recon: Wildlands, an explanation of the factions in For Honor and Watch Dogs 2. They also put a release date on Steep, which will release 2nd December.
Other games previewed at this year's Gamescom included Mount & Blade: Bannerlord, Elite Dangerous, Sniper Elite 4, Final Fantasy XV and Deus Ex: Mankind Divided.