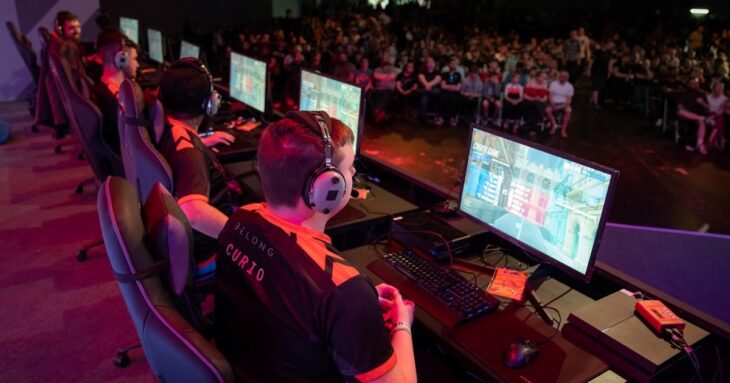 The UK and Spanish retailer GAME has sold their Belong brand to Vindex, an esports specialist, for $50 million reportedly. This was reported by The Financial Times.
Interestingly this deal won't see GAME completely separated from their Belong brand. Instead, the retailer will continue to own and operate their Belong arenas in the UK, though with an exclusive license.
Vindex has revealed that they plan to invest some $300 million into the Belong brand, and bring it to the US, with an ultimate aim to make it a global brand. This plan includes 500 locations in the US, with a total of 1,000 worldwide locations thanks to licensing partnerships.
CEO of GAME Martyn Gibbs will join Vindex as CEO of Belong gaming as part of this deal.
Belong was launched as a brand for GAME back in 2016. The idea behind Belong arenas was simple, to offer high-end gaming PCs to consumers for a cheap hourly rate. To a degree the arenas proved to be a success, with many gamers preferring to rent a high-end machine over building or buying their own.
Vindex is an eSports infrastructure based in New York. The company was set up by Sundance DiGiovanni and Mike Sepso, founders of Major League Gaming, which has since become part of Activision Blizzard. Belong is being teamed with Vindex's Esports Engine. The plan is to create an amatuer league design for eSports, as well as a new operation and tournaments.
Sepso explained that with Gibbs as CEO of Belong gaming, the brand will provide the same high-end PC experience to everyone's hometown in America. Vindex is happy to have Gibbs on board, bridging his 25 years of experience with him, which will prove essential in expanding the Belong brand.
Gibbs described how delighted he is to be joining Vindex. He added that Belong has always provided a safe space for gamers to come together, and since day one the team behind it has worked tirelessly to provide some of the best eSports experiences possible.
Finally GAME's CFO Ray Kavanagh commented that eSports has gone from strength to strength in recent years. By partnering with Vindex, he hopes that GAME can be a core part of the eSports scene as it continues to expand around the globe.