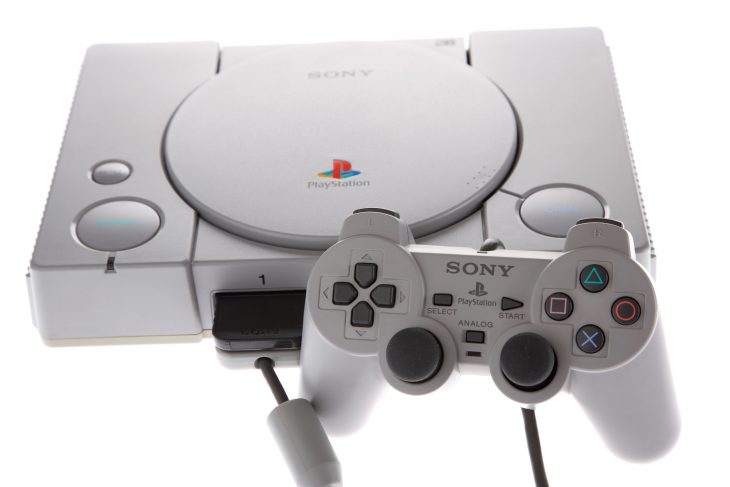 Sony has finally announced the full lineup of games that will come preloaded on their mini console, the PlayStation Classic.
The PlayStation Classic is Sony's answer to the hugely successful Nintendo mini consoles, the NES Mini and the SNES Mini. Much like those consoles the PlayStation Classic was announced as coming ready with 20 different classic PlayStation titles preloaded onto the console, though only a few were initially announced.
Now however Sony has confirmed the 20 games which will come with the PlayStation Classic when it launches on the December 3, 2018, just in time to take advantage of the holiday sales period.
The full list of games on the PlayStation Classic are;
1. Battle Arena Toshinden
2. Cool Boarders 2
3. Destruction Derby
4. Final Fantasy VII
5. Grand Theft Auto
6. Intelligent Qube
7. Jumping Flash
8. Metal Gear Solid
9. Mr Driller
10. Oddworld: Abe's Oddysee
11. Rayman
12. Resident Evil Director's Cut
13. Revelations: Persona
14. Ridge Racer Type 4
15. Super Puzzle Fighter II Turbo
16. Syphon Filter
17. Tekken 3
18. Tom Clancy's Rainbow Six
19. Twisted Metal
20. Wild Arms
The initial lineup of games from Sony didn't include a number of classics, such as Metal Gear Solid, which led to fear among fans that the game wouldn't be included for some reason. But here we can see that the stealth espionage classic is definitely part of the package.
Sony have confirmed that users won't be able to install any new games on the console, so these 20 titles are all that will ever be on the PlayStation Classic. In the list of games are some of the titles that helped shape those that we see released today.
Metal Gear is one of the most prolific series in gaming, and Metal Gear solid is the game that took the series from top down 2D stealth action into the realms of 3D for the first time. Grand Theft Auto is just as important in terms of the developer it supported, the same developer who just released Red Dead Redemption 2, and is best known for their massive title, Grand Theft Auto 5.
Other games in the list such as Tom Clancy's Rainbow Six and Final Fantasy VII are known by every game of a certain age, and are some of the best classics that people go back to play again today. Now the PlayStation Classic console will give consumers the ability to play these games on HD TVs without the need for upscaling or emulation software.