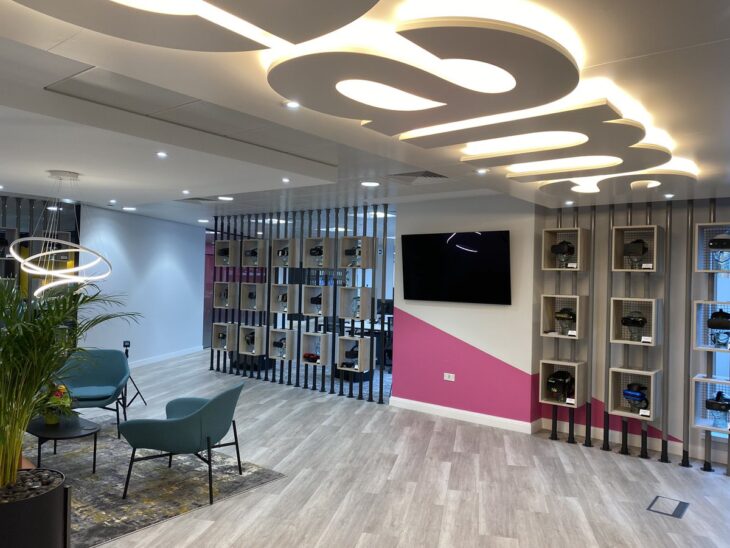 Frank Sagnier, the former CEO for Codemasters, a British racing game specialist developer, has surfaced with virtual reality developer and publisher with nDreams.
Frank Sagnier drove Codemasters at the top spot for over seven years, driving it to success with several fantastic game franchises such as F1. He was also part of the company's acquisition by EA earlier this year after the publisher swooped in with a better offer than Take-Two's.
Both Sagnier and Codermasters' Chief Financial Officer, Rashid Varachia, stepped down this week from the developer. He's now working as a non-executive chair on nDreams' board of directors. This role has started immediately.
nDreams is in an interesting position this year. The company has launched its own publishing arm looking to publish more VR games. It's also got a £2 million fund to help get more VR games out of development and into the market. It's also just opened Studio Orbital, a brand new studio that's fully remote.
nDreams' CEO Patrick O'Luanaigh explained he's thrilled to be working with Sagnier. Specifically, he said that Sagnier is going to help the company realize its incredibly ambitious dreams. Considering how much of a fantastic developer Codemasters became over the years, it seems logical that Sagnier should be able to help another company do something similar in a new area.
Frank Sagnier himself is also excited about the role, wanting to work with nDreams to build it up to be the industry leader in the VR field he knows it can be. This seems like the best course of action, focusing on being the best of the best in a single market rather than across all markets.
Codemasters took racing games and elevated them to an entirely new level. VR is a growing market, and there's still space for one company to come along and make some truly exceptional titles that are a cut above the rest. This is what nDreams should be hoping to do with Sagnier's help, putting all of his experience to work.
With Sony looking to bring PSVR back for the PS5, there's almost certainly going to be another big jump for VR, and nDreams needs to be ready for it.