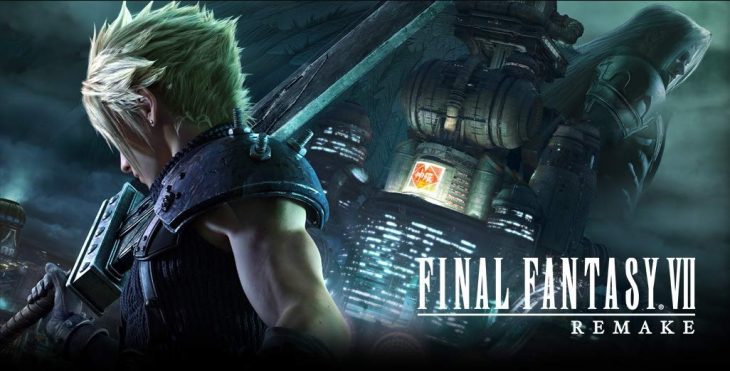 Final Fantasy 7 Remake is confirmed to be launching on March 3, 2020 for PlayStation 4. However, despite what some posts on social media may have had fans believing, the game is certainly not coming to Xbox One.
A recent post on Microsoft Germany's Facebook page indicated that Final Fantasy 7 Remake would be coming to Xbox One on March 3, 2020, as well as PlayStation 4. Maxi Graff, Marketing Communications and Social Lead for Xbox Germany, has explained that this post was a mistake.
The post in question, which also featured a trailer for the upcoming game, was taken down swiftly, as well as some other materials that went along with it. Graff announced that this mistake won't happen again, and he and the team will strive to ensure they don't repeat it with other titles in the future.
On Twitter Graff confirmed that in no uncertain terms, Final Fantasy 7 Remake was not coming to Xbox One. Some fans thought that the post and materials could have been early resources for a big announcement in 2020, but Graff dashed those hopes as well. He expressed deep regret over any hurt feelings, brutally and honestly owning up to the blunder.
Graff went on to say that the process behind posting on social media will be investigated to identify the fault, and ensure future marketing doesn't suffer in a similar way. The video in question had a section of gameplay from Final Fantasy 7 Remake, though it also contained gameplay from many other final Fantasy games as well. The issue, Graff says, is that the exclusivity wasn't thoroughly checked for Final Fantasy 7 Remake prior to the video's release.
Speaking about the fact that Final Fantasy 7 Remake launches so close to the next console generation, Yosuke Matsuda, President of Square Enix, told press that, as he understands it, the game is being developed to play on both this and the next console generation. With Project Scarlett releasing during Christmas 2020, and the PlayStation 5 presumably not too long after that, Final Fantasy 7 Remake could be a launch title, and flagship game for the next generation of gaming.