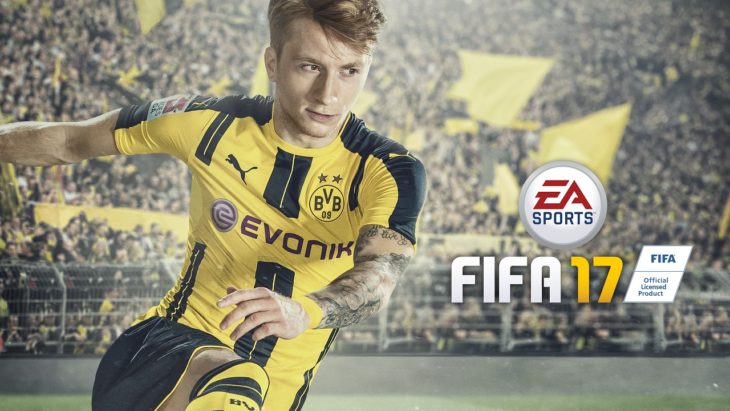 According to research firm SuperData, FIFA 17 has once again topped the UK digital sales charts, making £7.59 million in February. According to EA the sales were down fifteen percent overall compared to January, however that hasn't stopped the game from making nearly double the revenue of the number two game in the charts, Grand Theft Auto V.
Grand Theft Auto V generated £4.15 million in revenue, just slightly down from £4.42 million in January, allowing it to just beat Activision's Call of Duty Infinite Warfare, which made £3.17 million in sales. Interestingly Infinite Warfare's sales were up by 9.3 percent, which most are attributing to the latest DLC, Sabotage, which released early in February.
Battlefield 1 made £2.91 million, meaning it grabbed fourth place as well for EA, who also managed to get land sixth place with FIFA 16, bringing in a revenue of £1.56 million even though it's last year's iteration of the popular sports series.
MMO ARK: Survival Evolved from Studio Wildcard managed to maintain its spot in fifth place with a revenue of £2.27 million, which is a fifteen percent decline compared to January.
For Honor, Ubisoft's melee multiplayer fighter, managed to reach eighth position in its first month of release, with £1.54 million in revenue.
In total Activision Blizzard made £7.26 million in February, with a number of titles in the charts including Destiny and Overwatch. FIFA 17 has managed to smash this number all on its own, and when its revenue is combined with EA's other titles in the chart, it came out as top digital publisher with £12.06 million in revenue. The full chart is as follows:
FIFA 17 (EA Sports) £7.59m
Grand Theft Auto V (Rockstar Games) £4.15m
Call of Duty: Infinite Warfare (Activision Blizzard) £3.17m
Battlefield 1 (Electronic Arts) £2.91m
ARK: Survival Evolved (Studio Wildcard) £2.27m
Call of Duty: Black Ops III (Activision Blizzard) £1.83m
FIFA 16 (EA Sports) £1.56m
For Honor (Ubisoft) £1.54m
Destiny (Activision Blizzard) £1.28m
Overwatch (Activision Blizzard) £0.98m