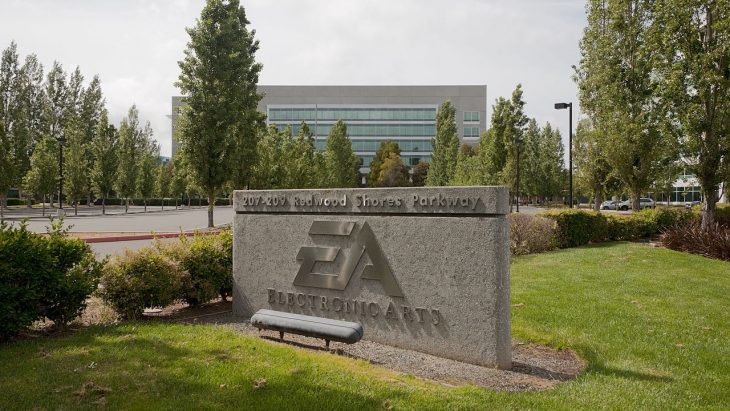 Electronic Arts Headquarters in Redwood. Image by King of Hearts
Electronic Arts (EA) has reported what has been its strongest second quarter in company history. Interestingly, it managed to do so without much mention of what sued to be its biggest franchise, FIFA.
Outside of a couple of mentions in its regulatory sections on the introduction of the company and what properties it holds, EA chose to refer to its EA Sports franchises as a whole rather than its FIFA franchise in particular.
This is in no small part due to the rift that has appeared between FIFA and EA over the past few months. FIFA wants to open up rights to its properties to other developers and games, and EA wants total exclusivity. There's also the rather large matter of the $1 billion bill FIFA now wants EA to pay, when it has been paying $150 million up until now.
However, when it comes to bookings drivers, EA did state that FIFA Ultimate Team and Apex Legends were bringing home the goods in tandem. The company is off to a strong start for 2022, though the FIFA contract will end partway through the year, which could impact next year's numbers.
The company still has more games and updates to live services to come, with Battlefield 2042 being the most exciting new release due in 2021.
Net revenue hit $1.83 billion, up 29 percent year-on-year, and full-game sales have more than doubled to $617 million. Net bookings almost doubled at $1.85 billion, and net income hit $294 million, a rise of 60 percent year-on-year.
FIFA 22 was technically released just outside of the second quarter on October 1, 2021, but the game's impact could already be seen before that.
The performance of the year so far has caused EA to raise its forecast for the rest of the year to $6.93 billion from $6.85 billion. Net bookings expectations are now set to $7.63 billion rather than $7.4 billion. Finally, net income expectations have been raised to $583 million from $456 million.
EA expects big things from the third quarter in all areas apart from net income. Here, it expects to see income drop to $5 million from $211 million last year. This could be due to the pandemic and the environment for spending and playing games being extremely different this year.