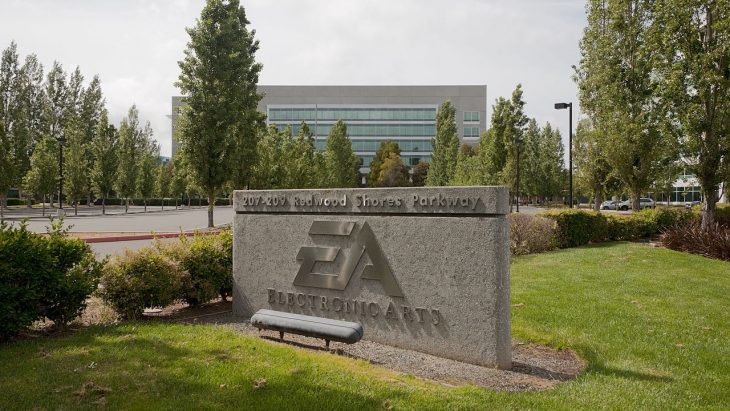 Despite numbers being down in certain places, Q1 2022 has been a decent period for publisher Electronic Arts (EA) thanks to Apex Legends, Mass Effect Legendary Edition, and It Takes Two.
Andrew Wilson, EA's CEO, explained that this first quarter has delivered better than expected results and outstanding entertainment to millions. With new launches and updates to current games, the engagement has been fantastic, and the company is now doubling down on expanding the EA Sports profile and reinventing shooters with Battlefield 2042.
Full game sales were saved by Mass Effect Legendary Edition and It Takes Two, despite the Mass Effect Trilogy remake doing most of the hard work. Apex Legends pushed live service revenue beyond what EA thought it was capable of achieving this year.
Season nine in Apex Legends was the biggest for player engagement yet. Averaging 13 million weekly players for Q1. In China, FIFA Online set new records across the board for player engagement and concurrent numbers.
EA's net revenues for Q1 were $1.55 billion, up by 6 percent, but net bookings have fallen by 4 percent to $1.34 billion. This is mainly due to 2020 being such a tough year to compare with, since more players than ever were looking for new games and picking up free-to-play titles like Apex Legends.
Net income saw a big drop of 44 percent to $204 million, which, once again, can mostly be attributed to the pandemic. However, EA has also delayed a number of games, many of which, like Battlefield 2042, will load the back end of the year.
The full-year forecast for EA has now risen to $6.85 billion for net revenues and $7.4 billion in net bookings. Net income is now predicted to hit $456 million.
This year, EA stands a good chance of seeing better results than 2020. Game launch delays led to lower than expected sales at the end of last year, and with more consoles in consumers' hands now, games like FIFA, Madden, Battlefield 2042, and all the other sports titles the company is planning to bring out stand a much better chance of hitting home with a wider audience.