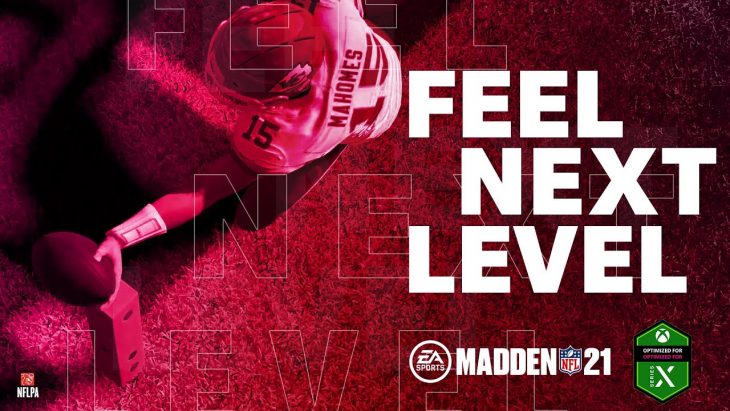 EA has revised its offer around the Xbox Series X version of Madden NFL 21. Now the company will be offering a free upgrade to the Xbox Series X version of the game until next year's release for the franchise.
Last month, during the next-generation games showcase on Inside Xbox, EA offered players a free upgrade to the Xbox Series X version of Madden NFL 21 if they purchased the Xbox One version.
Unfortunately a caveat to this offer was found shortly after the announcement. In a statement on their website, EA explained that users who purchased Madden NFL before December 31, 2020 would be eligible for the offer, but they would have to claim the Xbox Series X version of the game by March 31, 2021.
In essence, this statement forces players to purchase a current generation version of the game this year, and purchase a brand new console within the first three or four months of it being on the market, when it will be at its highest price point.
EA has since changed the wording of their statement. When asked why they didn't make an announcement regarding the matter, they said that they held back on public-facing communication to allow for more important information to be shared on social media channels. This of course refers to the protests ongoing around the world in response to the death of George Floyd, a black man, in police custody.
The new statement explains that the upgrade offer will be in place until the launch of Madden NFL 22. EA described the decision to change their statement and stance as a response to fan feedback, which was poor at best.
The free upgrade will be handled via Microsoft's Smart Delivery system for Xbox Series X consoles. This system allows eligible games to be given to players for free on the next-gen console, providing they purchased the current generation version.
Considering that Madden NFL 21 launches on August 25, 2020, a good few months ahead of the Xbox Series X, this is a huge benefit to any fans of the series.
EA has made no concise statement regarding PlayStation 4 owners, and whether a free upgrade to the PlayStation 5 version of the game will be theirs as it is with the Xbox Series X.