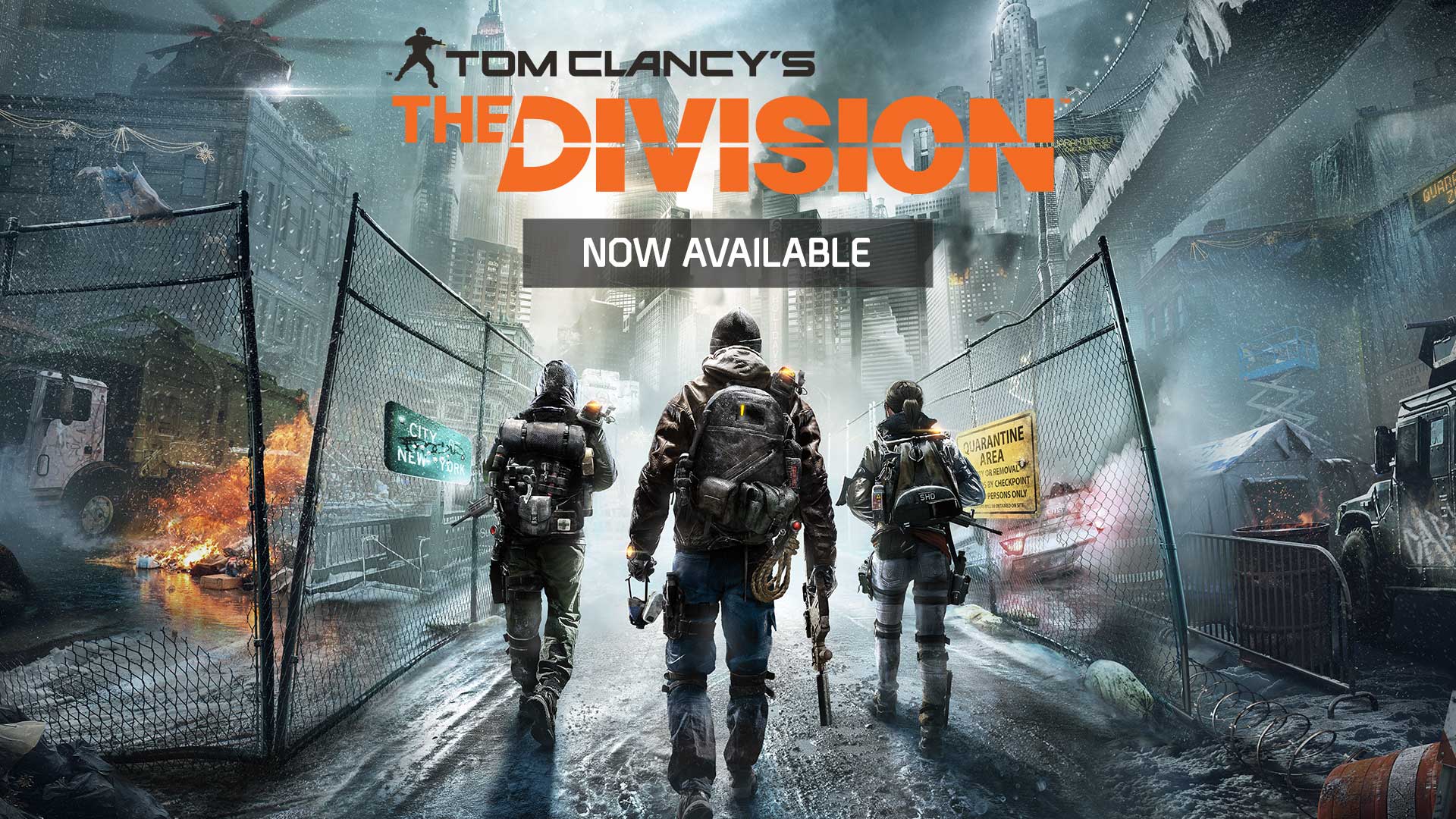 Ubisoft's latest IP, The Division, has broken records and launched to a phenomenal start—the best in the publisher's entire history.
The Division, under the umbrella of Ubisoft's Tom Clancy franchise, released worldwide on 8th March 2016. During the 24 hour period after the game's release it became the firm's fastest selling new IP, with more copies sold in the first day than any of their many other franchises.
Not only did the third person shooter/RPG break the record for the best-selling first day, the game also went on to set new sales records for Ubisoft on each of its platforms—PS4, Xbox One and PC.
Ubisoft can easily be considered one of the greats at producing brand new IPs. Indeed, MCV reported that three out of four of the fastest selling new IPs in gaming history came from the minds of Ubisoft — Assassin's Creed, Watch Dogs and now The Division (the fourth being Activision's Destiny).
Yves Guillemot, CEO and co-founder of the French developer and publisher, said that The Division's launch has been a 'tremendous achievement' which 'demonstrates [their] unrivalled capacity to create fantastic new game brands and transform them into entertainment blockbusters'.
He said that he hopes that the millions of gamers playing The Division will leap into the new IP. He said that Ubisoft is confident that gamers worldwide will love the engaging world of the title.
David Polfeldt, the Managing Director of Ubisoft Massive — The Division's developer—said that his game truly represents Ubisoft at its best. He said that his team and all those involved in the game's production worked at 'maximum capacity' to bring the 'incredibly innovative and entertaining' title to the shelves.
The Division is a third person, primarily multiplayer shooter, set in the open world and destructible environment of Manhattan. A smallpox pandemic leads the United States' government to collapse, causing an elite unit of agents—the players—to fight to restore order.
For players overwhelmed by the game, Ubisoft has released a starter guide.
The Division is out now on PS4, Xbox One and PC.