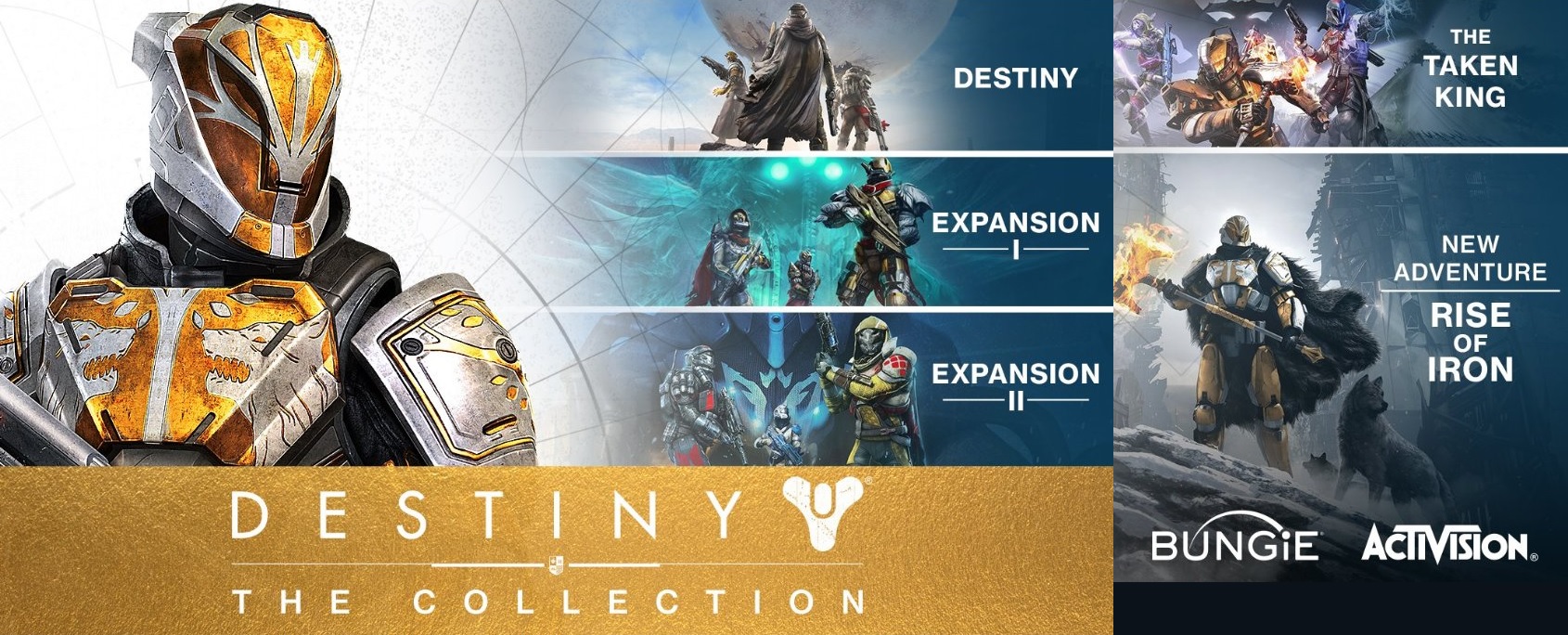 The special edition Destiny collection has had its release date and included content revealed by its publisher, Activision.
Destiny: The Collection will hit the shelves alongside the release of the upcoming expansion Rise of Iron on September 20, 2016. The Collection will include every piece of content so far released for Bungie's multiplayer shooter. This includes the base game itself, and the expansions The Dark Below, House of Wolves, The Taken King and Rise of Iron too.
Activision's senior VP of Destiny Byron Beede mentioned that "Destiny: The Collection is the perfect starting point for gamers who have yet to experience Destiny." He said it "contains some of the most engaging content Bungie has ever created. It also includes a character boost that will allow new players to instantly join in with friends who are already enjoying Destiny."
Rise of Iron is a major content expansion that will add a wealth of content throughout the game. A brand new campaign, new missions, new player versus environment levels, new PVP maps, game modes, weapons, gear, a raid and a new social space.
The story of Rise of Iron details how the Fallen breach the final wall protecting the remaining safe haven of Earth's last secure city. The final Iron Lord will task players with the duty to become a new wave of Iron Lords.
Although all previous expansion have been released for Destiny on PS3 and Xbox 360 as well as the current generation, Rise of Iron and Destiny: The Collection will only be available on PS4 and Xbox One.
Owners of Destiny on the previous generation's consoles will be able to use an upgrade plan—if they own Destiny: The Taken King on legacy consoles—to get a copy of The Collection. This offer is valid up until January 31, 2017, and is digital only.