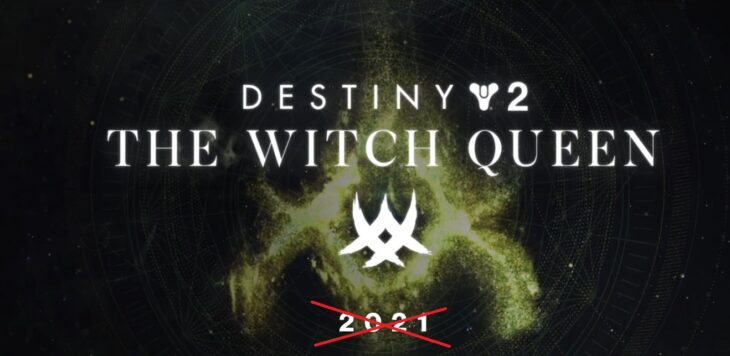 Destiny 2 developer Bungie has released an update on the status of their game for 2021. In it, they explain that the next major expansion, due to release in November 2021, has been pushed to early 2022.
Last summer, Bungie did something unprecedented. They outlined the next three major expansions for Destiny 2. The first of these, Beyond Light, launched after a small delay last year.
The Witch Queen is the second of these expansions, with Lightfall planned to follow in 2022. Now, though, The Witch Queen will land at the beginning of next year. For the first time since Destiny 2 launched, the game will go a full year without a major expansion.
Bungie has explained that they will be adding more meaningful content in some form to fill the void, though it won't be as impactful as the expansion. The Witch Queen was delayed, Bungie says because the team realized that they needed more time to do the story justice after they reached a certain point in development.
Off the back of this announcement, the developer added that they now realize that they need an extra expansion after the third one in this planned trilogy, Lightfall. This expansion will flesh out and finish the story that Bungie started in the first Destiny game in 2014.
Of course, the impact of the coronavirus (COVID-19) pandemic has been a contributing factor in this dealy. When the pandemic first struck, Bungie immediately moved staff to remote working. The company was largely set up for this already, so it only made sense. While this allows them to continue working on the game, progress has slowed as a result.
Now, Bungie is planning a new HQ that will be ready for everyone working remotely, in the office, or a combination of both.
Many Destiny 2 players are heartbroken by this news, but with another expansion now planned, it's hard to see the downside here. In addition to this news, Bungie outlined plans to make the game's PvP systems more enjoyable, as well as a host of other updates that will make the game's quality of life infinitely better.