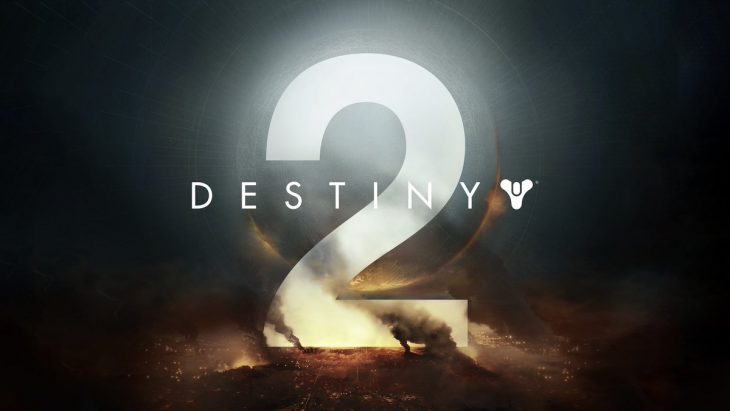 There has been a lot speculations that Destiny 2 would be releasing later this year, and now this predictions seems to become more specific due to a leaked image, indicating the release date. The leaked image reveals a specific battle that could elude to further gameplay details.
The leaked poster has Spanish text written along the bottom of it, but it's been translated to reveal that Destiny 2 is launching on September 8th. Not only that, but it also appears that there will be an open beta for Destiny 2, as there was for the original, sometime in the leadup to its launch.
From March 28th, Destiny will be hosting its last live event, Age of Triumph, which will revamp the Raids in the game to allow players to earn the highest level gear from all of them once more. The new live event is also meant to allow players to accomplish everything in the game over the course of the next few months. During the last reveal livestream for Age of Triumph, Bungie alluded to the release of Destiny 2, saying that players should have accomplished everything by the end of August.
The background of the poster shows ships from a race called the Cabal invading the main social space in Destiny, the Tower. There have been rumours about a Cabal invasion of the Tower ever since three MegaBloks sets for Destiny 2 were leaked. These sets showed various skirmishes between Guardians and their enemies, including a fight that occurs in the Tower's Hanger area.
Should the Cabal invasion of the Tower be real, it could mean an entirely new way of playing the game. For example, currently each planet and social hub are made up of set open areas, explorable to their limits. Destiny 2 may feature much larger areas where fights occur organically as enemies move into Guardian territory where players are fighting less. Having a much larger space to play in means more Guardians could be fighting at once, as opposed to the smaller limit to players outside of the Crucible currently available.
At the time of writing this Bungie have just officially announced Destiny 2 with a picture showing the last city on Earth, guarded by the Traveller, on fire and destroyed in many places. This looks to confirm the idea that the Cabal have invaded Earth, attacking not only the Tower but the last occupied city on the planet.