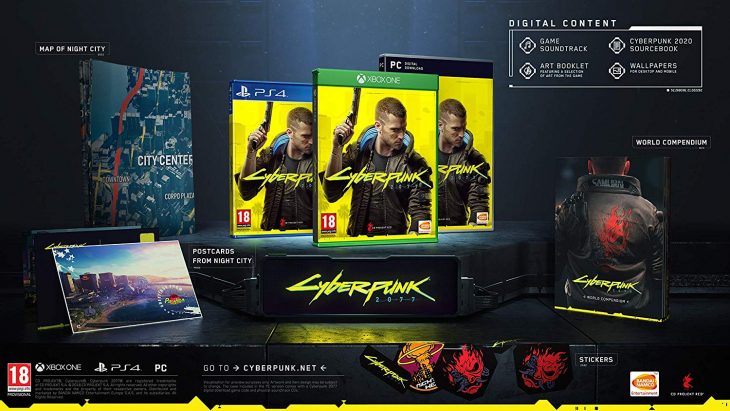 As part of a segment during Microsoft's E3 2019 press conference the release date and a new character were both announced for Cyberpunk 2077.
CD Projekt Red's upcoming title, Cyberpunk 2077, had a short segment as part of Microsoft's E3 2019 press conference. During this segment a new trailer for the title was shown, detailing a heist going incredibly wrong, leading to the player character being shot and left for dead in a junkyard. As the trailer comes to a close a new character, modeled on and voiced by Keanu Reeves, tells the player that there is a city that needs to burn.
After the trailer Keanu Reeves himself took to the stage to talk about how excited he was for the new game. At the end of his short speech, which sparked the 'you're breathtaking' memes, he revealed the game's launch date, the 16th of April 2020.


This trailer marked the point at which pre-orders for Cyberpunk 2077 went live. The game is available in two editions, the standard edition, and the collector's edition. The collector's edition includes: the game, a collector's box, a steelbook case, a statue of the game's protagonist, an art book, pin set, a keychain, a lore book, patches, stickers, postcards, and an in-game map.
CD Projekt Red are best known for The Witcher 3 Wild Hunt, which is still hailed as one of the best games of this current generation. The title also had an expansive world filled with hundreds of stories to tell, though it was set in third person and set in a dark fantasy universe.
Cyberpunk 2077 takes inspiration from the pen and paper board game of the same name, throwing players into a dystopian future as an outlaw in the criminal underworld. Players will shape their protagonist, and the game's story, through the choices they make and the augmentations they acquire.
Part of Cyberpunk 2077's draw is the truly unique setting it provides for players, one that is also grounded in reality in many ways, making for a much more believable dystopian future.
After seeing a delay earlier this year, as well as controversial news surrounding the game's development, the announcement of a release date seems to have helped reassure fans that the game is in good hands.