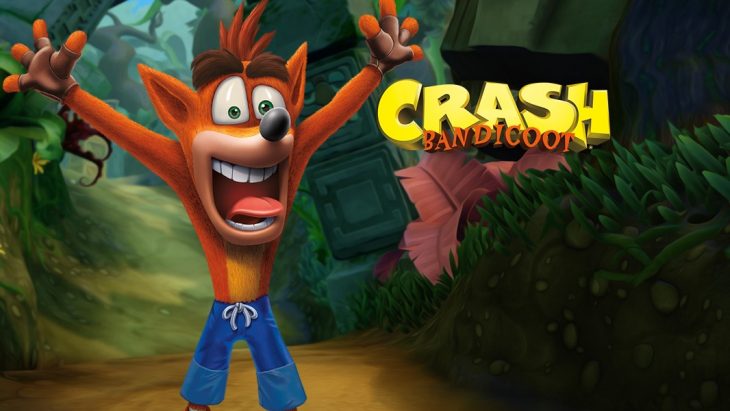 During a recent earnings call Activision Blizzard announced that they were seeing record revenues being reported, with Crash Bandicoot N.Sane Trilogy standing out from the crowd.
The earnings call was a little strange as far as they usually go. Activision-Blizzard said that they could see they were doing well, but they weren't doing as well as they wanted to be at this point. The company went on to say that this would be a transition year, in which they would be restructuring in order to get back on track.
Out of everything in the earnings call Activision-Blizzard were most pleased with their retro game remakes. The company announced that Crash Bandicoot N.Sane Trilogy had now sold more than 10 million units worldwide as part of this call.
While numbers weren't specified, Activision-Blizzard also announced that Spyro Reignited Trilogy had been a hit. They didn't confirm any numbers, but considering the game launched in Q4 2018 it must be selling well to be a qualified hit already.
Crash Bandicoot N.Sane Trilogy launched initially on PlayStation 4 in 2017. The game saw a revival in 2018 when it came to PC, Xbox One, and Nintendo Switch as well, resulting in it being at the top of the UK physical sales chart for eight straight weeks.
Resident Evil 2 Remake, which launched last month, also jumped to the top of the sales charts. The game showed that even in 2019 remakes of older games can still impress, introducing new fans to games they love as well as new features that breathe new life into those games.
Crash Bandicoot N.Sane Trilogy was one of the first remakes to revitalize an older game series. Players have been praising the trilogy since it launched, leading to the Spyro Reignited Trilogy. Later this year Crash Team Racing will return as a remade title with brand new graphics and systems. Whether this trend leads to Activision-Blizzard producing even more remakes only time will tell.
With their recent split from Bungie Activision-Blizzard will now need to rely more heavily on other titles. This transition year will be the one to show whether they lean into new IPs, or refocus and double down on remakes.