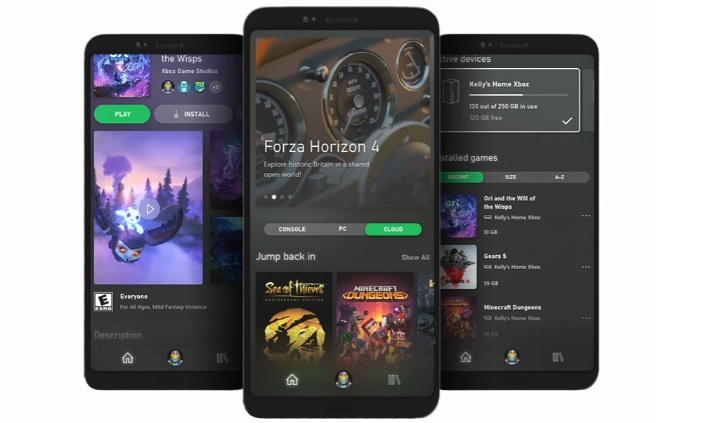 Microsoft has announced that Game Pass, formerly known as Xbox Game Pass, is heading to smartphone and Android devices on September 15, 2020. The service will roll out across 22 countries, including South Korea, the United States, and Europe.
Game Pass will be coming to Austria, Czech Republic, Canada, Belgium, France, Denmark, Finland, Germany, Italy, Hungary, Ireland, Poland, Norway, Netherlands, Portugal, South Korea, Sweden, Spain, Slovakia, the United States, United Kingdom, and Switzerland. More countries are set to follow over time.
The incredible service will see 100 games brought to cloud services, allowing them to be played anywhere, as long as there's a fairly decent wi-fi nearby, or great mobile reception. An app is all that's required in order to access the service, available on the Google Play Store, which will allow players to store their profile and even track achievements. Game saves will also be accessible from existing accounts.
Cloud gaming is being added free of charge. All that's required is the monthly subscription fee, which sits at $14.99 per month, after an initial $1 trial fee for one month. Anyone who already has an account will simply gain access to the new features, and will not be entitled to a discounted subscription.
Alongside this move, Microsoft is partnering with Razer and a number of other third-party peripheral manufacturers on gaming accessories for the mobile experience. This will see a number of new specialised controllers released, aimed at providing the best mobile gaming experience possible.
The list of games coming to Game Pass on mobile is ridiculous. It includes a number of first-party games such as Halo: the Master Chief Collection, and even Sea of Thieves. The latest Xbox and PC hit, Grounded, will also be included.
Microsoft is making a great move by bringing Game Pass to smartphones and Android devices. This will allow all of those fantastic games to be played on the go, and even open them up to new gamers who may not have even heard of an Xbox.
The mobile gaming market is massive, and has seen a lot of growth in recent years. This new game streaming service should see Microsoft cash in on that market, and establish themselves as one of the better game providers within it.