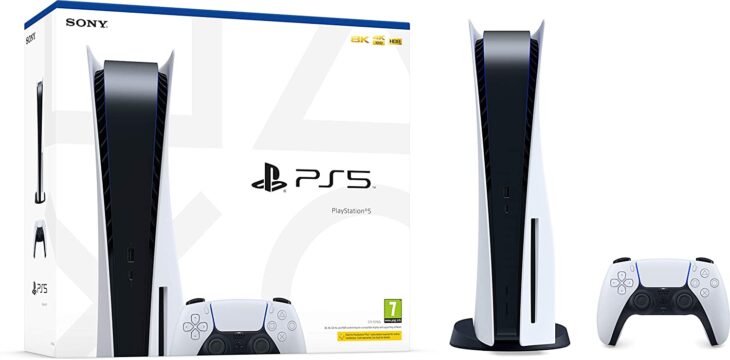 Sony has revealed that they're planning to launch the PS5 into the Chinese market in Q2 2021. Currently, the only way to get the console there is by importing it, which is incredibly expensive, particularly when purchasing from scalpers.
In a New Year's greeting video from Sony Interactive Entertainment Shanghai's President Tatsuo Eguchi and Vice-President Soeda Takehito, this news was shared with recipients. It was picked up by industry analyst Daniel Ahmad and shared on Twitter.
Ahamad noted that the PS5 was given the green light for the Chinese market in December 2020. Right now the console is going through the final approval processes, which includes software approval.
In addition to this, Ahmad believes that the mainland Chinese version of the PS5 will have an online region services lock at launch. This means that the console will be locked to China, and won't be able to access network services outside of the region.
At the moment, all Chinese PS5 owners have imported their consoles from Europe or the US. However, as we state, these consoles are most likely from scalpers and will have been purchased at a high price markup.
The speed at which the PS5 is launching in China is a refreshing change from the PS4's situation. The PS4 launched around the world in November 2013 but didn't come to China until March 2015. This was due to Sony's struggles to gain a foothold in the market, but in the end, they did.
Sony expects to sell 14.8 million units of the PS5 by the end of the fiscal year. In November 2020 4.5 million units were sold. If Sony can keep up with the demand for the console, then it's likely that they'll hit this target.
As has always been the issue with the PS5, demand far outweighs supply. Sony doesn't have enough stock to serve all their customers. The company needs to double-down on manufacturing if they're to meet their targets and get enough consoles into player's hands before that demand dies down.
With that said, these new consoles are incredibly popular and probably will be for a couple of years yet. Sony has time, but only if they work hard now to serve themselves better in the future.