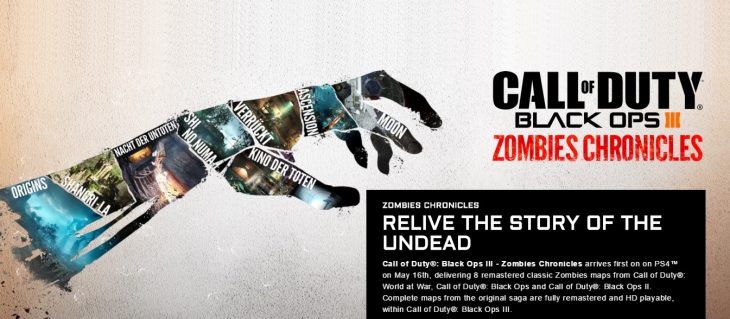 Treyarch Studios announced a new title, Call of Duty: Black Ops 3 Zombie Chronicles. The game will collect the zombies maps with many of them remastered for better resolutions.
Treyarch Studios, one of the three developers behind the Call of Duty series, working on a three year rotation, has announced a new title which will collect the Zombie Mode maps from all of Treyarch's Call of Duty games; Call of Duty: World at War, Call of Duty: Black Ops, and Call of Duty: Black Ops 2.
The maps from these titles will be completely remastered, telling the story from the Call of Duty Zombies universe up to the point where Call of Duty: Black Ops 3 takes over with its Zombie mode. However players will be able to use custom weapons as well as current weaponry from used in Zombie maps in Call of Duty: Black Ops 3.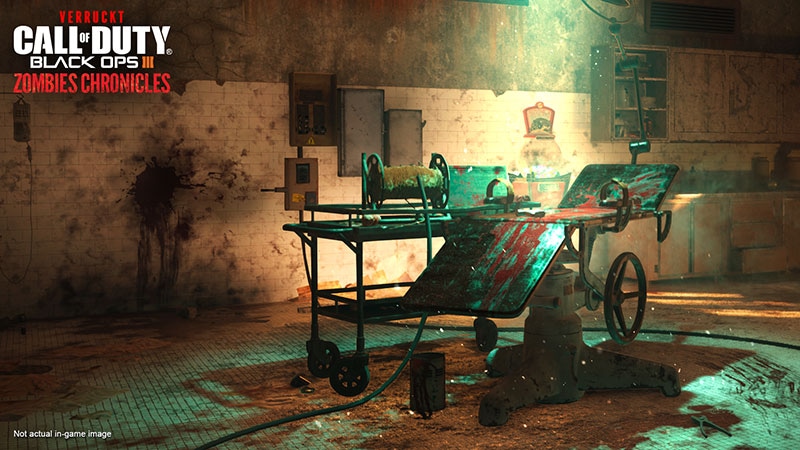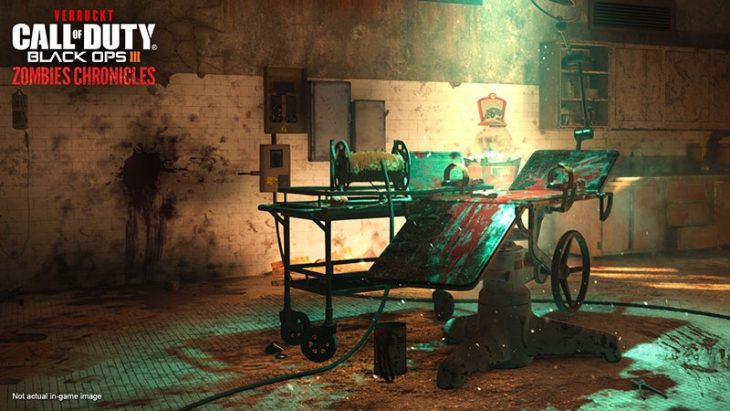 The fact that this title doesn't include maps from Call of Duty: Black Ops 3 isn't a surprise, as it's Treyarch's latest game in the series and still has hundreds of active players. However, Jason Blundell, Co-Studio Head said that this game is supposed to bring fans together, which could mean that at some point Zombie Chronicles will include maps from the latest Black Ops game.
Treyarch has also confirmed that the game will launch first on PS4, on May 16th, with bonus content that includes a dynamic theme for Playstation 4. Starting from the release date Treyarch is holding an event named '8 Days of the Undead', which will grant double XP for players of both Black Ops 3 and Zombie Chronicles, as well as opportunities for free loot and further rewards.
The Zombie mode for Call of Duty began with Call of Duty: World at War. The mode was made by the developers in their spare time, as a fun side project that became much more than it was ever intended to be. Now every Call of Duty title launches with a Zombie mode, and it has become a serious game that players stream on Twitch and YouTube as they uncover map secrets and seek to outdo their personal bests.