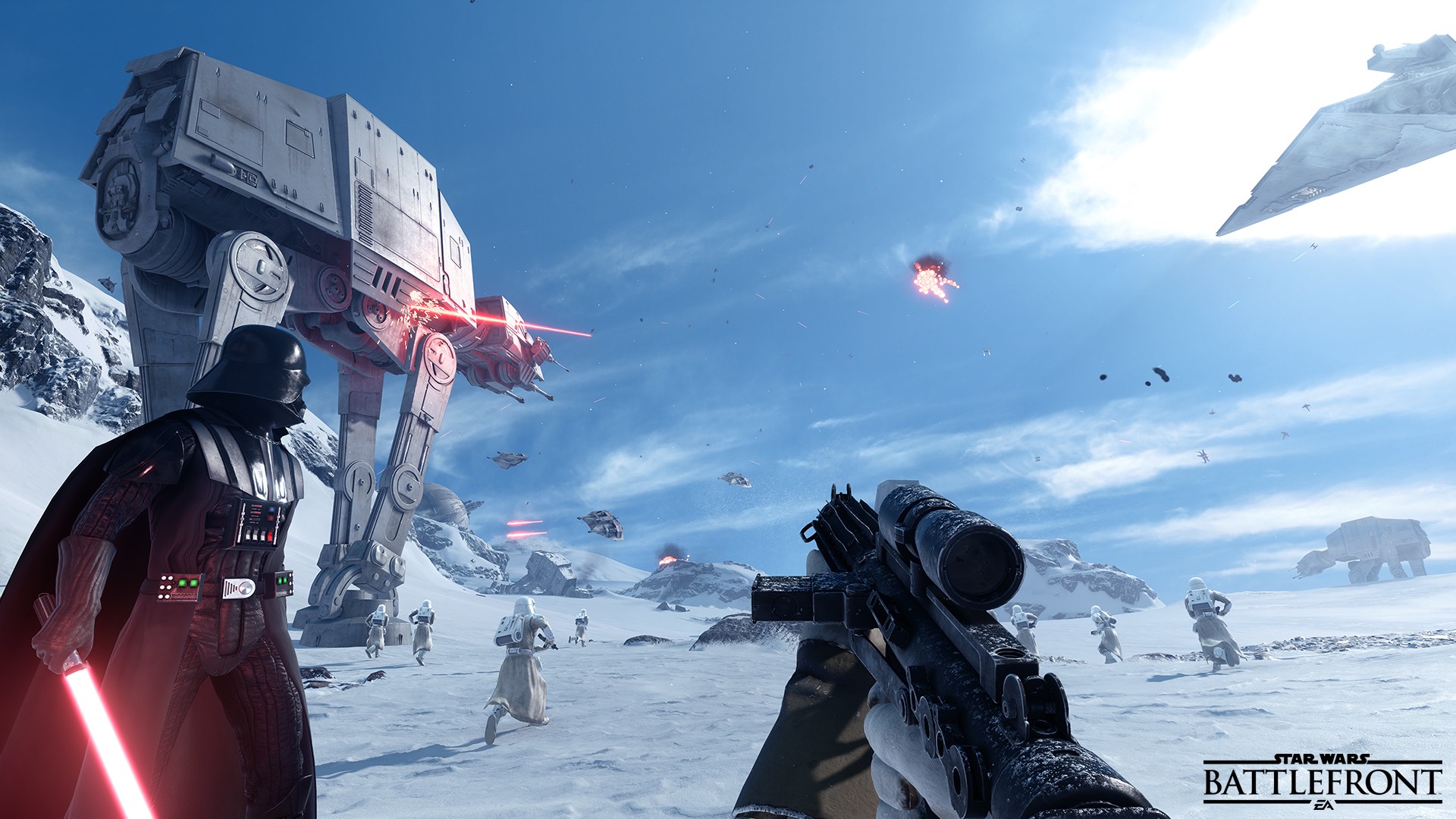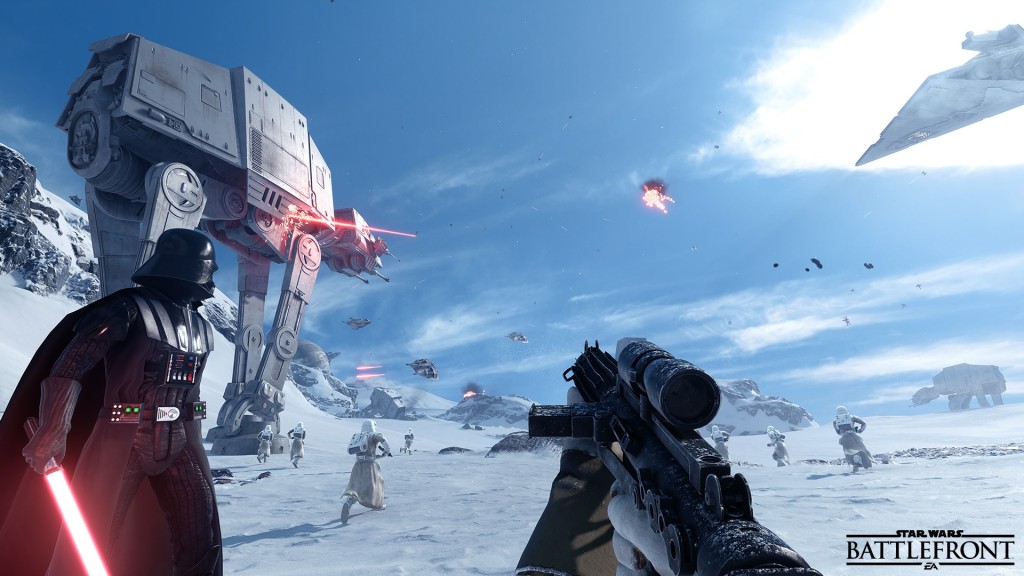 DICE's reboot of the classic sci-fi spinoff shooter has released with a resounding success in the United Kingdom.
Star Wars: Battlefront has smashed the sales records previously set by the previous best-selling Star Wars game. In its first week on sale, Battlefront managed to sell in excess of 117% more units sold than 2008's MMO The Force Unleashed.
The latest in the Battlefront series has reinvigorated the series, which first hit PS2, Xbox and PC in 2004. The game features both first and third person perspective, and players are able to control the films' heroes such as Darth Vader, Luke Skywalker, Boba Fett and Darth Sidious.
It also features a host of other classic Star Wars icons, like the X-Wing and TIE-Fighter, and locales such as Tatooine, Hoth, and Endor.
Not just the fourth biggest game release in 2015, Battlefront is also the fastest selling non-sequel game released on PS4, according to research by Chart-Track.
Interestingly, a significant majority of gamers have been playing Battlefront on PS4. The third-party statistics site P-Stats found that the 24 hour peak of players online reached 145,000 on PS4. A peak of 80,000 players logged in on Xbox One, while only just under 40,000 played on PC.
This was also matched by reports that found that 59% of Battlefront's week one physical sales were for the PS4 platform.
The retail chart of best-selling games for the week ending 21/11/2016 were:
1. Star Wars: Battlefront – EA
2. Call of Duty: Black Ops 3 – Activision Blizzard
3. Fallout 4 – Bethesda
4. FIFA 16 – EA
5. Rise of the Tomb Raider – Square Enix
6. LEGO Dimensions – Warner Bros
7. Assassin's Creed Syndicate – Ubisoft
8. Minecraft: Story Mode – Telltale Games
9. WWE 2K16 – 2K Games
10. Need for Speed – EA
Related Topics:
DICE
,
Electronic Arts
,
Star Wars: Battlefront
---