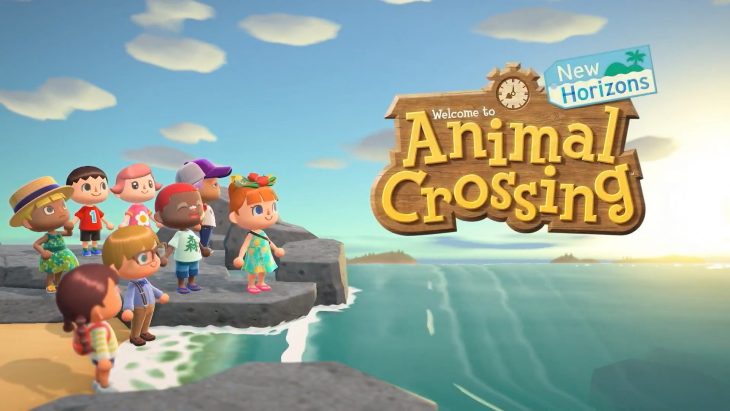 Nintendo has revealed an incredible start for the financial year, and it's all thanks to Animal Crossing: New Horizons.
The company reported that net sales had more than doubled year-on-year, reaching 358.1 billion Yen, or $3.4 billion, for the three months ending on June 30, 2020. Net profit was 106.4 billion Yen, or $1 billion, which is a huge increase of 541.3 percent year-on-year.
What is a surprise to no one is that Animal Crossing: New Horizons was the biggest driver for this increase in revenue. Over the quarter, 10.6 million copies of the game were shipped around the world, with lifetime shipments now standing at 22.4 million. The estimated sell-through for the game currently stands at 20 million as of June 20, 2020.
At the moment Animal Crossing: New Horizons is on track to double the sales of the previous game in the series, Animal Crossing: New Leaf, which launched for the Nintendo 3DS. New Leaf was also the previously best-selling game in the franchise, a title that will now surely move to New Horizons.
Nintendo has explained that while the ratio differs per country, roughly 50 percent of all purchases of Animal Crossing: New Horizons in Japan, US, and Europe were digital.
When it comes to physical copies sold, this game has been a real system-seller for Nintendo. The company says that of all the consoles purchased for the first time this quarter, more than half were used to play Animal Crossing on the first day.
A need to exercise in the pandemic has also boosted sales for Ring Fit Adventure. Lifetime sales hit 4 million by the end of July, with 1.2 million shipped in the last quarter. However, the product has suffered from stock shortages due to the sheer demand for the game, which Nintendo didn't expect. As a result, stock sells out almost as quickly as it appears, a trend which seems set to continue.
Xenoblade Chronicles: Definitive Edition sold 1.32 million units for the quarter, and Clubhouse Games: 51 Worldwide Classics sold 1.03 million. Mario Kart 8 Deluxe sold 1.9 million units, pushing lifetime sales up to 26.7 million.
This year so far, nine Nintendo Switch games have sold more than one million copies each. Seven of these are first-party titles, including The Legend of Zelda: Breath of the Wild and Super Smash Bros. Ultimate, which each sold 1.2 million copies.
Digital sales for the quarter generated 101 billion Yen, or $955.8 million, making up 55.6 percent of all software sales. Of those digital sales, 66.7 percent were for games that were also available as physical editions.
While Nintendo explained that Nintendo Online subscriptions are steady, they provided no numbers.
Hardware sales for the Switch to date are now 61.4 million, 8.8 million of which are for the Nintendo Switch Lite. This means that the Switch is set to pass the NES in terms of lifetime sales, which are 61.9 million.
During this quarter, 5.6 million Switch consoles were sold, which is about three times what the figures are for the same period last year. By the end of the current financial year, Nintendo now expects to sell a total of 19 million Switch units.
The total sales into retail now stand at 406 million, 50 million of which were sold this quarter. This is an increase of 123 percent year-on-year.
Mobile and IP-related revenue for Nintendo saw an increase of 32.7 percent year-on-year. Nintendo explained that this was driven by record users in Animal Crossing: Pocket Camp, and the promotions being run alongside Animal Crossing: New Horizons. In addition, Mario Kart Tour has seen a decent amount of growth.
Since Lego Super Mario launched just outside of the quarter, sales haven't been included in this report.
The company hasn't changed their forecast for the full year, despite these figures showing tremendous growth. They expect net sales to hit 1.2 trillion Yen, or $11.4 billion, which is actually a drop of 8.4 percent year-on-year.
Nintendo described their current forecast as appropriate with the coronavirus (COVID-19) pandemic as it currently is. So much uncertainty is still expected to be seen over the course of the year, and while the company expects to keep seeing sales rise, they are preparing for a bounce back from the increase the pandemic has brought.